Big adventures, small boot-prints
Adventurous Ewe creates and delivers overseas expeditions and UK challenges whether they be trailblazing itineraries to remote pockets of the globe or classic bucket list adventures. We are passionate about igniting your adventurous spirit and achieving the extraordinary in some of the world's most incredible places. Whether your a company, a charity, a flock of friends or a solo traveller, join us for your next adventure and know that you're also helping the planet through our partnership with the fab environmental charity, Cool Earth. We not only want to make a difference to your life, your experiences and your stories, but to the lives, communities and environments of this awe-inspiring planet.
We believe in epic goals, trailblazing adventures and pushing boundaries
We cheer, salute and support every person stepping outside their comfort zone
We celebrate the things that make us different and doing things that make a difference
We dream big, aim high, inspire others and believe #ewecandoit

6 reasons to join the flock at Adventurous Ewe:
1. Small groups
The beauty of small groups is not only the minimal impact you have on the environment (a high priority for us), you're able to experience much more authentic encounters in far flung countries. Whether it be enjoying the peacefulness of a colourful desert sunset whilst perched on a sand-dune, having a group hug under the summit sign of Mt Toubkal, sharing a table in a rustic local restaurant or meeting local people and families and experiencing their way of life. Not forgetting the stories that you'll share for years to come with your new friends who come from all walks of life.

2. Adventure should be for everyone
Age, budget, travelling solo, with friends, a corporate group or raising money for a charity – it doesn't matter where you're from, what matters is you experience a new and exciting adventure. Our mission is to deliver the best adventure travel or UK event experience to anyone who's up for the challenge. There's an adventure that awaits you whether it's a one day trek in the UK or an extreme wilderness adventure in the Arctic Circle. Our trips range from single day to 3 week expeditions and are graded in difficulty from moderate through to extreme.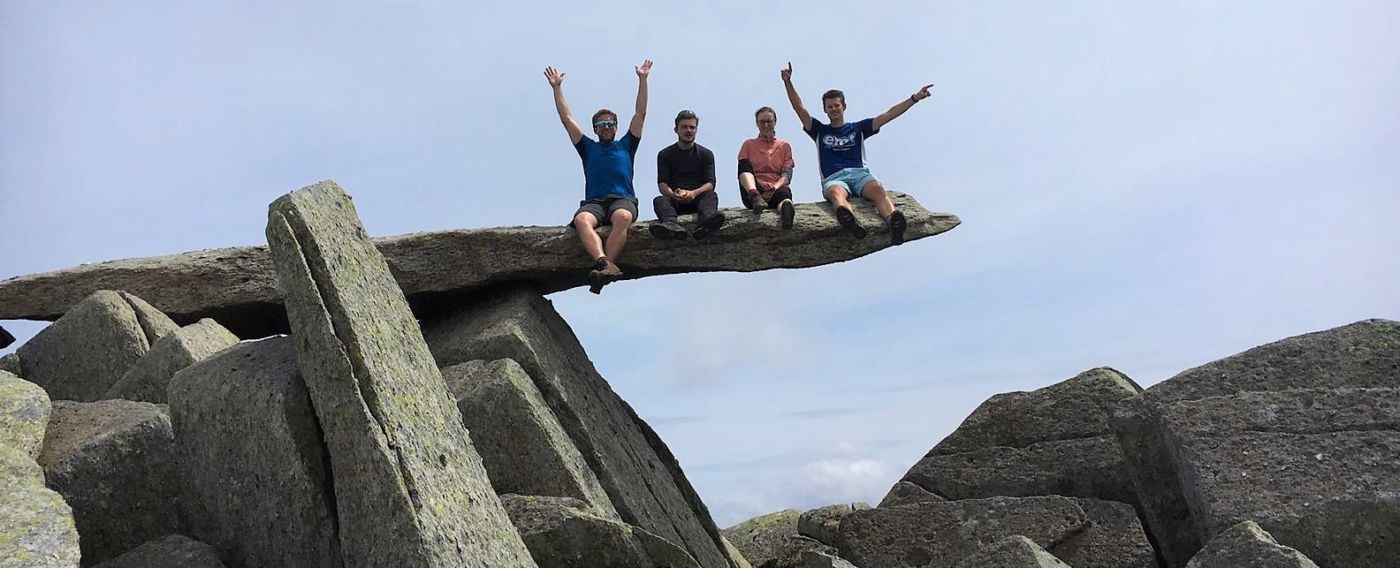 3. Safety and well-being
Adventurous Ewe puts the safety and well-being of you, our leaders & crew and the communities we visit at the centre of all our operations, always. Your safety and well-being is our top priority. All overseas and UK based expeditions are intentionally difficult and require individual preparation as they are designed to take participants out of their every day comfort zones. We have a thorough Safety Management System and briefing tools for our Leaders and Crew with the aim of ensuring everyone's safety and well-being whilst on an expedition. In the case of an incident or emergency all staff are aware procedures and evacuations plans. All teams carry communication systems whether it be radios, mobiles or satellite phones. Expeditions contain inherent risk and levels vary from expedition to expedition which is often part of the appeal of this style of travel. Adventurous Ewe has indepth risk assessments and risk management systems in place together with new health and well-being guidelines. In short, we identify hazards, minimise the likelihood of anything happening in the first place and then reduce the consequences if it does.
4. Personal service and experience
With being a small family business we pride ourselves with providing personal, professional and friendly service. We appreciate that everyone has different levels of experience and reasons for wishing to embark on an overseas expedition or sign up for a UK event and therefore require varying levels of support and guidance. We're here to help you every step of the way from the moment you join the flock all the way through to completing the challenge and beyond. Jim and Sue's knowledge and expertise stems from dozens of years of travelling and exploring the destinations that we visit in order to create amazing expeditions for you to experience and all supported by top-notch leaders and crew.
Our Leaders and Crew are the heart of Adventurous Ewe. They are guys & gals on the ground with you and are willing to go the extra mile to help you achieve the extraordinary. They are experienced, knowledgeable, approachable and are there to not only ensure you have a great time filled with amazing moments and achievements, they also ensure your safety and well being too.
Our Local Leaders are key to showing you the heart of a destination so it's key that they live in the area whilst also providing local employment. Our Leaders are not only activity experts (high altitude mountaineering, trekking, cycling or kayaking guides), they're a teacher of local customs, culture and the environment, travel buffs, have an understanding of individual needs and all whilst being an enthusiastic source of grassroots experiences.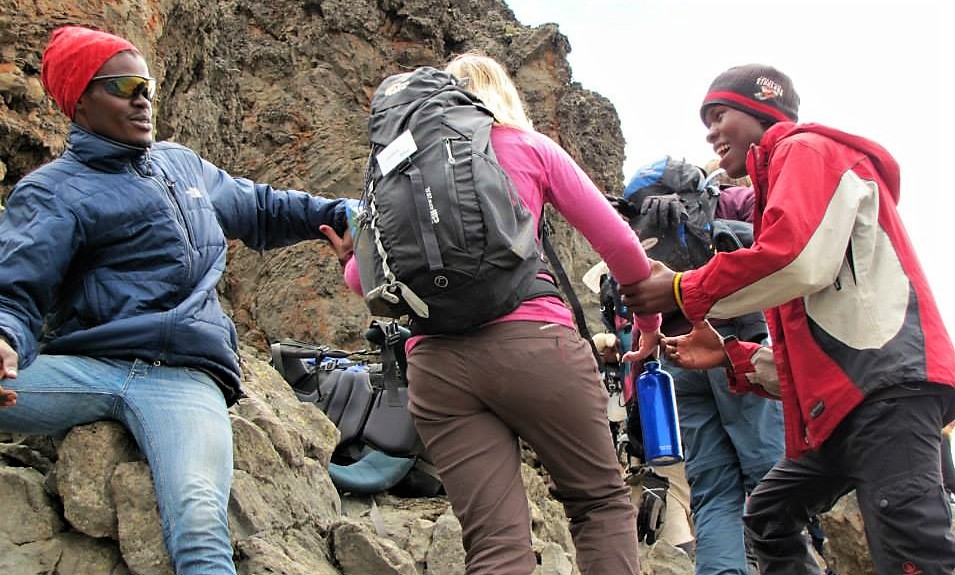 5. Innovative adventures
Curiosity about exploring this vast planet ignites our passion to create new and unique experiences away from the well-trodden tourist trails. Whatever trip you choose, we strive to enhance your journey with authentic experiences, cultural exchange, enjoyable & safe exploration and stepping outside your comfort zone with like-minded people.
Whilst we offer some of the classic destinations as they are just too good to miss, we also aim to venture off the beaten track. To discover new adventures in some of the more remote and less travelled places on the planet. Keep a look out for some new pioneering adventures launching soon to Rwanda, Colombia, Georgia, Vietnam and Cambodia.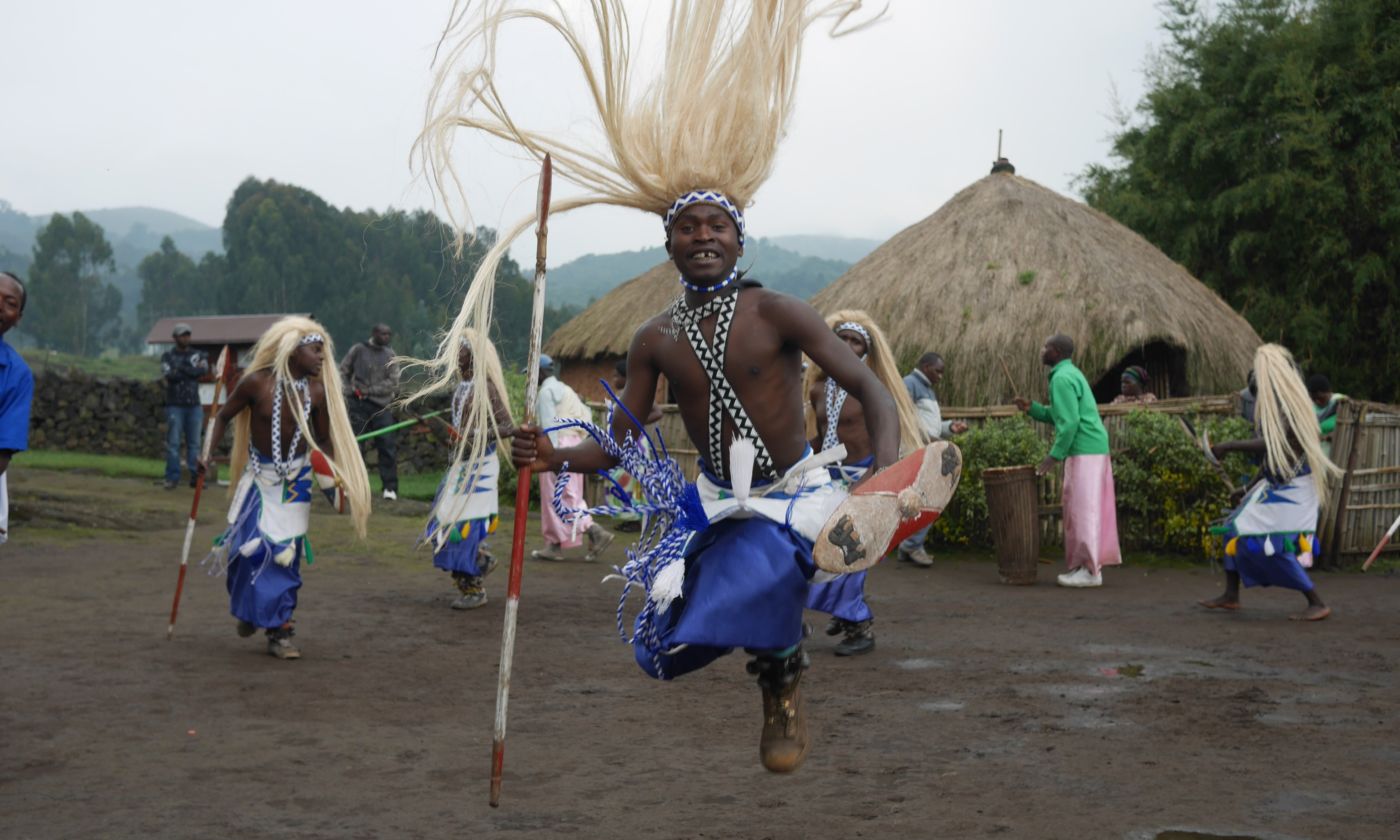 6. Value for money
We're a small family business with small overheads and believe that adventures should be affordable and accessible wherever possible. We work directly with our carefully selected local operators to create and deliver unique and exciting adventures, whilst cutting out any unnecessary agents. Our adventures include as much as possible in the price in order to give you a realistic budget of the overall trip cost, without any 'hidden extras'. We fundamentally believe in transparency and will be up front with any additional costs that may be incurred. This is all to allow you to focus on getting the most out of your trip rather than receiving any untimely financial surprises.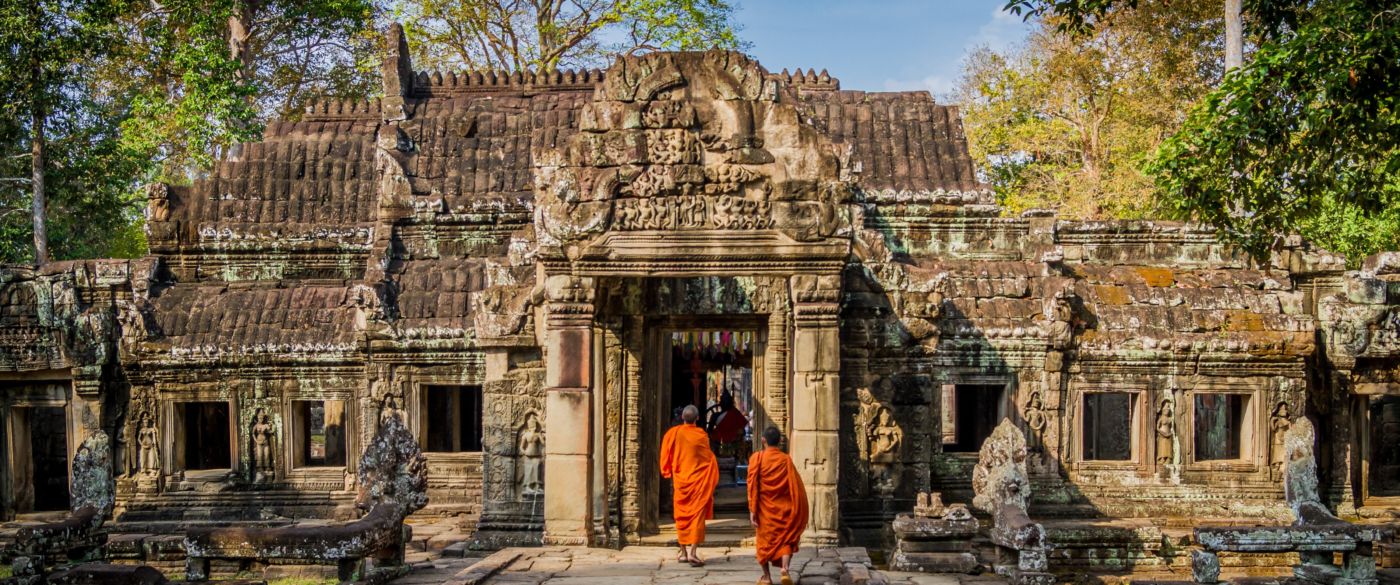 RESPONSIBLE & THOUGHTFUL TRAVEL
Responsible travel is at the heart of everything we do. We are committed not just to treading lightly with small groups, but to making a real difference – by supporting local communities, wildlife conservation projects and the environment.We're all about operating in a responsible manner and incorporating principles of sustainable tourism into the way we provide you with real life experiences. These values are ingrained in the culture and daily operations of the Adventurous Ewe team and on every trip.
Our mission: to harness the power of travel to conserve and protect the world's precious natural spaces, one epic adventure at a time.
Our goal: to ensure rainforest communities benefit from adventure tourism, and to educate and inspire our flock to help actively support these communities across the planet.
Now more than ever our commitment to maintain our support of one of the leading global climate change charities, Cool Earth, and the local protection and sustainability work of the Snowdonia Society, is of utmost importance.
To do this we'll continue to contribute a % from every booking to Cool Earth and maintain our partnership with the Snowdonia Society. It's time that we all live in a more responsible world.
This means that not only will you have a fabewelous experience when you travel with Adventurous Ewe, you can do so whilst taking pride in knowing that you are helping support both of these fantastic causes.
Some of the responsible travel features embedded into Adventurous Ewe trips include:
Using local crew who are qualified leaders, support crew, cooks and drivers who are all extremely knowledgeable and willing to share their local way of life often with a big friendly smile
Staying in smaller-scale locally owned accommodation or with local families where possible
Buying locally produced food and drink, and dining in locally owned restaurants
Minimising plastic waste wherever possible (we have gone plastic free with our UK events)
Providing free Water-to-Go bottles for all our long haul overseas expeditions to reduce our plastic footprint
Careful management of limited energy and water resources
Offering real life experiences which promote cross-cultural understanding
Avoiding the exploitation of the vulnerable – including women, children, animals and endangered species
Operating with a 'leave not trace' ethos….
Take nothing but photos,
Leave nothing but boot-prints,
Keep nothing but memories.
We have teamed up with leading climate change charity Cool Earth, who also share our mission to protect the world's precious natural spaces. To discover more about this exciting partnership, please click here.