About Us
Since 1998, Adventurous Ewe has been taking people on memorable trips to some of the world's most amazing and exciting destinations. Our trips are run with small groups so that we can offer a bespoke, personal service that has a minimal impact on the environment. We also work together with charities, offering you the choice to raise money for a worthwhile cause.
Our main aim is to provide unforgettable adventures through experiencing new cultures, embarking upon new challenges and most, of all, having fun. So whether you want to trek up some of the worlds highest peaks, discover new cultures, or push your physical limits, we are here to help.
Our knowledgeable and enthusiastic tour leaders will help plan and guide you every step of the way, offering unique insights and memorable experiences. Everything is arranged for you: accommodation, transport, tour guides, activities and most meals, so that you can relax and enjoy the experience.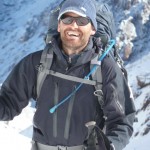 James Young 
The company was started by Jim who has been guiding overland expeditions and trekking in some of the most remote parts of the world for over 12 years. Jim's passion and knowledge of world travel is undoubted. When not in the mountains Jim's other big passions are white water kayaking and telling bad jokes!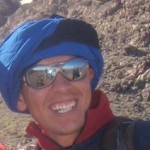 Rashid Imerhane
Rashid comes from the Berber village of Imlil in the High Atlas a qualified mountain guide and entertainer. Rashid has led trips all over Morocco, but his passion for trekking and guiding in the High Atlas and Mt Toubkal is infectious as all our groups from the Toubkal trips will agree.
Nico Olaciregui was born in Buenos Aires, 
He grew up among horses and gauchos of southern Argentina before discovering climbing at a young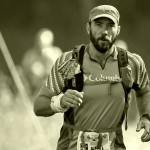 age in Ecuador. A huge passion for adventure travel Nico spent time
climbing, trekking and cycling his way around Asia and South America. 
Today, these skills are priceless when he leads expeditions and shares the tales of his experiences, Nico is never happier than when completing a high altitude trek or capturing the best photo ever in the magnificent landscapes of Argentina. 
Responsible Tourism At Adventurous Ewe we are aware of the need for caring for the environments and communities that we travel to. We believe it to be important to have as little impact as possible and to also contribute to the local economies.  Therefore we aim to employ local guides, cooks and porters as much as possible and have great respect for the areas we pass through.
Safety Your safety is our highest priority. All our leaders hold wilderness and mountain medical qualifications. In addition to this a robust system of communication and casualty evacuation planning help make your safety top priority.