Corporate Overseas Expeditions and UK Events
Adventurous Ewe specialises in listening to your needs and creating tailored events with extraordinary outcomes. We are a small team of experienced adventure travel, event management and third sector specialists who combine a passion for exploration, ethical & sustainable event delivery with a high level of professionalism. We design and deliver incredible outdoor challenges for people, charities or companies looking to achieve greater things. They can be anything from an accessible one-day trek, cycle or kayak challenge in the UK to gruelling multi-day expeditions worldwide. Our events have the power to make a difference. They have a measurable impact on employee motivation, health and well-being, fundraising, internal culture, personal fulfillment and the way people and clients perceive an organisation. We work with budgets from £1k upwards. We deliver international expeditions and specialise in creating new itineraries to more remote corners of the world such as the Arctic Snow-shoe Trek and Rwanda Cycling Challenge. We also create bespoke events for charity and corporate clients to hit a wide range of objectives. Some of our cherished clients include Boots + Macmillan partnership, British Airways Flying Start, Taylor Wimpey, Citi Bank, Poundland, Openwork, Galliford Try Partnerships, St George Developments and Family Business Place. We live by our culture #ewecandoit.
Corporate benefits
Engaged employees
Networking opportunities
Leadership development
Deepen client relationships
Increased impact of CSR
Fundraising for partner charities
Improved brand warmth
Positive PR and great content creation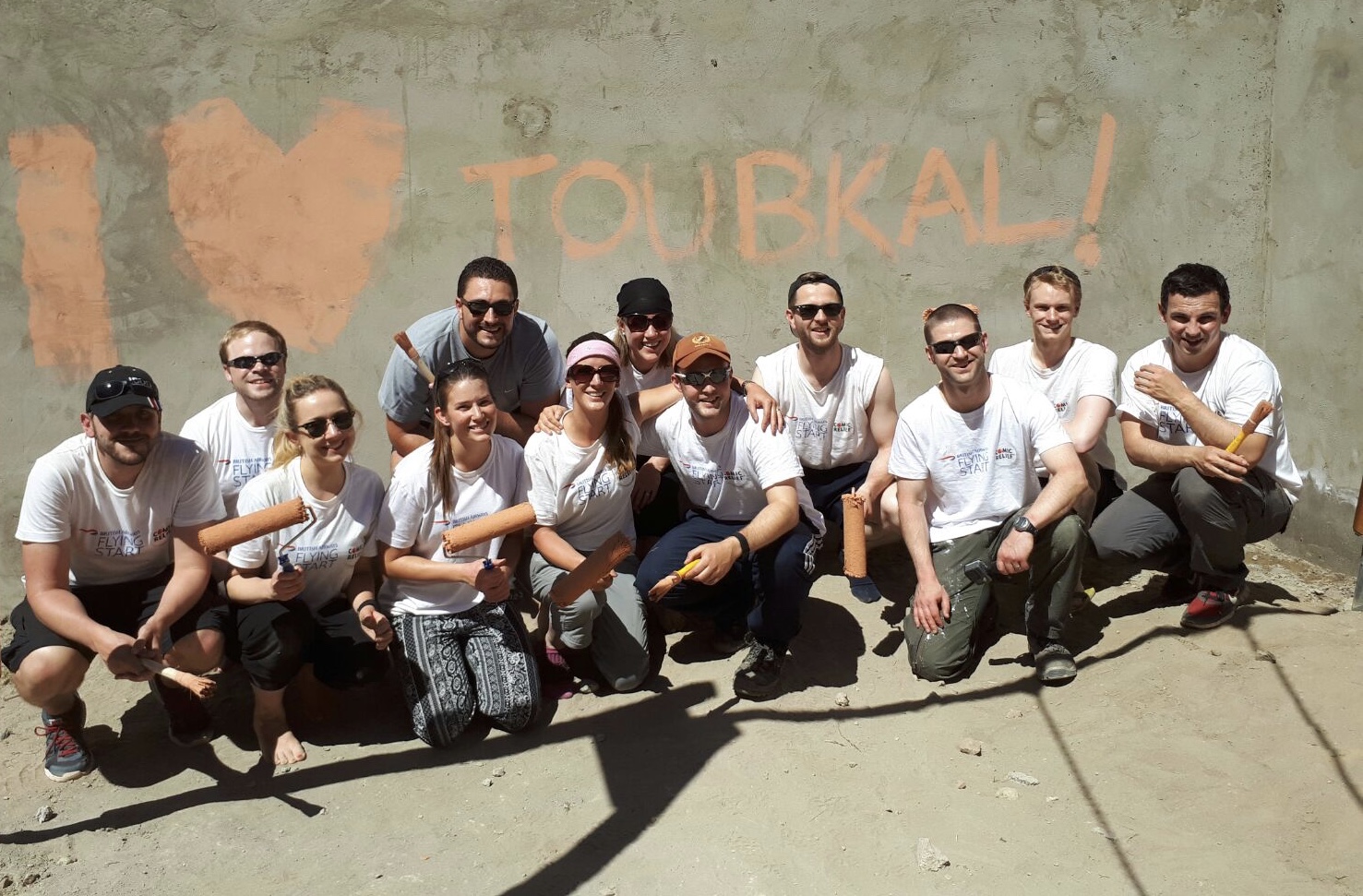 CSR Support
We understand the corporate landscape is changing. It is more important than ever before for companies to demonstrate their commitment to their values, employee well-being and society. A business is only as good as its people – and these people want real and meaningful experiences. We provide companies with the opportunity to engage employees, clients and/or leaders through bespoke experiences in incredibly unique locations.
We are thorough and dedicated in our approach. Our challenges are designed from listening to your needs, creating a challenge to suit your organisation to delivering on corporate objectives. In turn our challenges will provide the base for engaging with employees, providing networking opportunities, increase impact of your CSR, a fundraising, awareness & engagement tool for charity, deeper client relations, improved health and well-being, positive PR and improved warmth of your brand.
FOUR FOCUS PILLARS
Employee Engagement: Teamwork is at our core. Our challenges create opportunities for employees to focus on their health and well-being, developing relationships, fostering long term commitment & advocacy with your brand and increasing their networks.
Corporate Social Responsibility: Giving back to society is more important than ever before. Our challenges provide an opportunity to raise money for charity – linking and promoting corporate CSR strategies.
Client Engagement: Our challenges take client relationships to another level, strengthening their relationship with your brand.
Leadership Development: It is more important than ever before to inspire and develop your future leaders.
Adventurous Ewe has a small team of experienced individuals to guarantee a seamless experience, with safety and risk at the forefront of everything we do. We operate globally working with some of the world's leading ground teams, leaders, doctors and ambassadors to ensure your challenge event is fabewelous in every way.
If you would like to find out more about how a corporate challenge could benefit your organisation, please contact us on 01492 588069 or email info@adventurousewe.co.uk as we'd be only too happy to help.
Testimonials
British Airways Flying Start – Toubkal Trek and School Project
It was a tough trek! & the weather was great indeed – we all had a fab time and really enjoyed the challenge. The team in Morocco were fantastic and Christina, our Adventurous Ewe Leader, was lovely. The food was so tasty too!! It was great to have that time at the school as well, to unwind from the trek but still be together – we enjoyed it all!
Thanks again! I look forward to future challenges!!
Gemma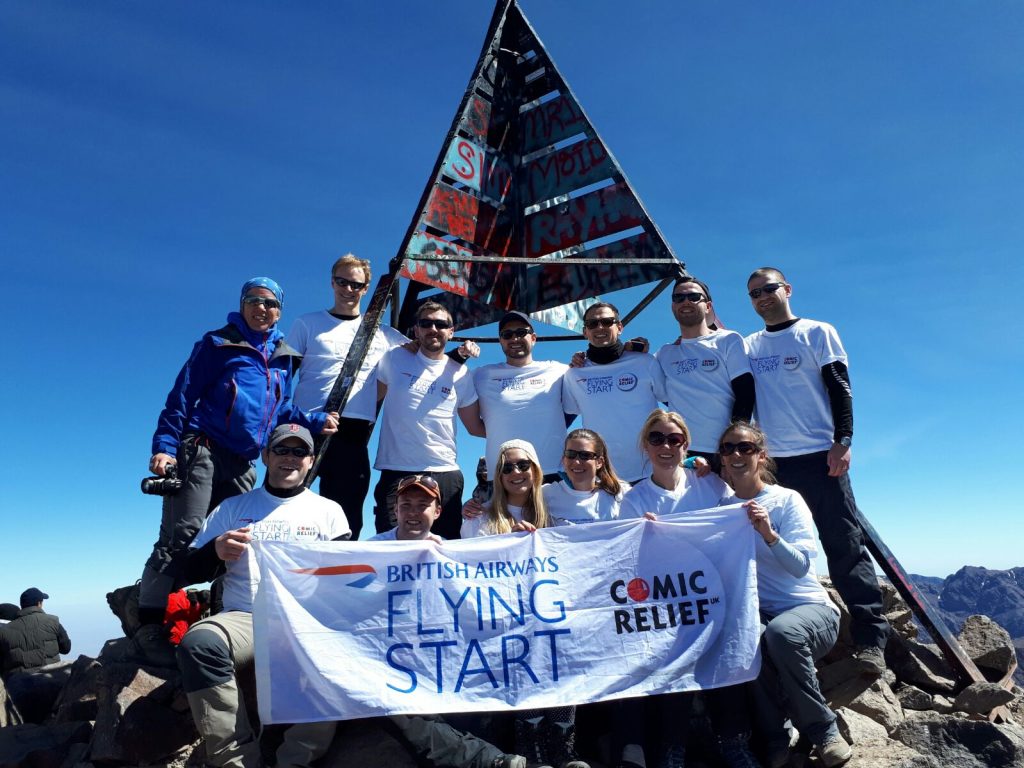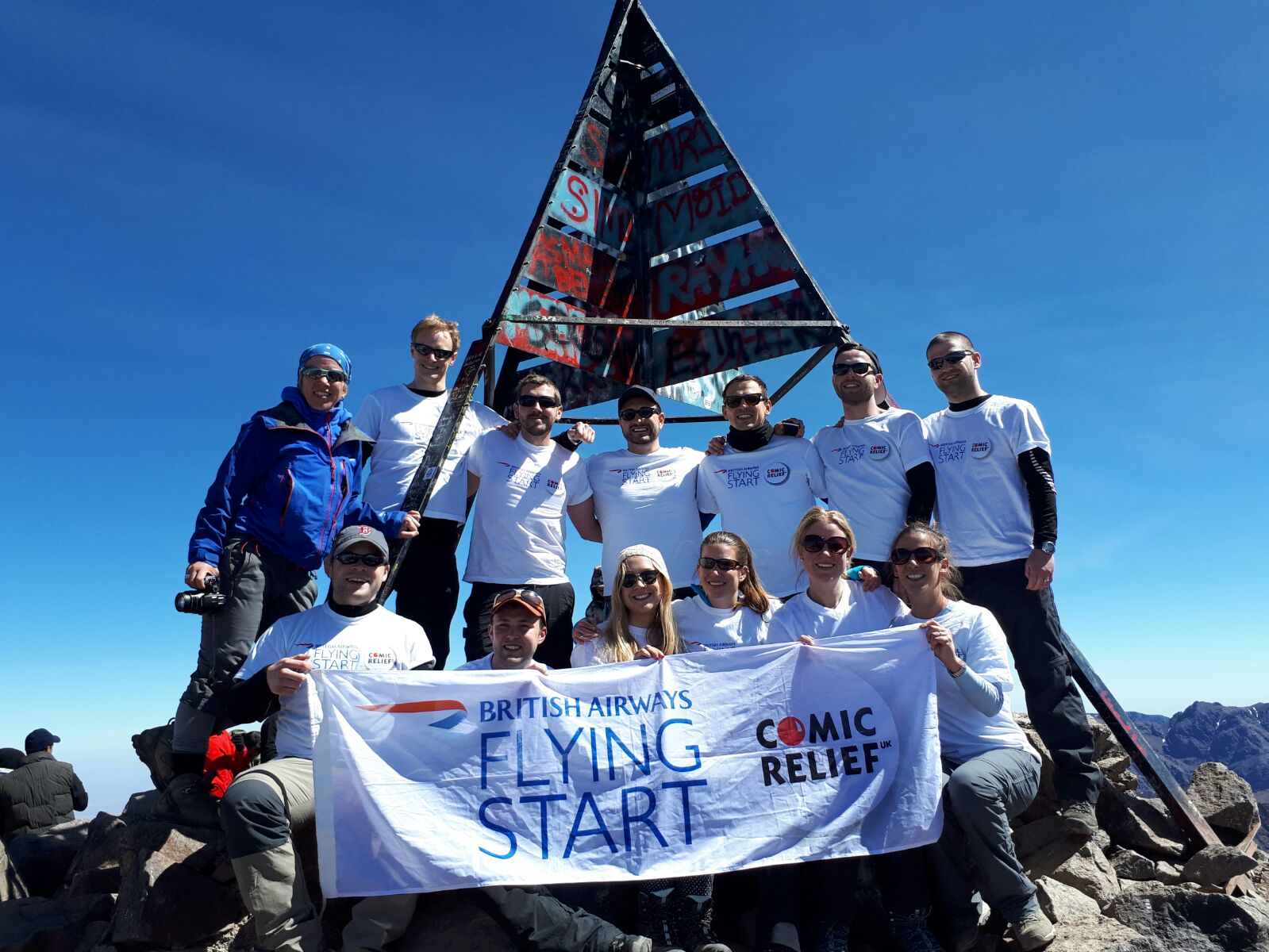 Openwork
I just wanted to say thanks for putting on such a great challenge for the team. I'm sure you'll get lots of emails from us as we all had an absolute blast. Your organisation was superb and the support from you and Angus made the whole experience one that I'll never forget. The logistics and support worked really well so thank you for taking care of us – really enjoyed the wrap and the banana bread (as well as the cup of tea) – spot on.
Thanks again, it was a great experience made all the better for your support and organisation.
David.