About Us
Adventure is what it's all about…
Adventure is taking the leap outside of your comfort zone, being drenched by tropical storms, searching for shade in unbearable heat and digging deep to keep going, blisters and all. It's climbing mountains, crossing deserts, trudging through jungles and connecting with other people. It's about discovery, immersing yourself in new environments, customs and cultures. It will have you facing your fears, uncovering strengths you never knew you had, sharing laughter and tears and looking at the world in a whole new light. Adventure will teach you confidence, decisiveness and being self-aware. Adventure gives you a sense of freedom and opens up unlimited possibilities. And not forgetting the memories as these are a big part of adventure. Experiences that are so vivid and remarkable, they shape your memory and life.
This is what we want you to be part of. To discover the adventure in ewe.Submersing yourself in adventures worldwide to create your own stories and memories, which may even raise an eyebrow over dinner. These stories and experiences are not only valuable to you but for other people to learn from, be inspired by and to be aware of the vast impressiveness of this planet and its people.
Adventurous Ewe was created for this purpose. To give you the opportunity to encounter amazing journeys across the globe. From classic destinations to off the beaten track corners of the world. Forging new itineraries, experiencing daily life so far removed from our own and giving back to the planet we're so lucky to call home.
So join the flock and come with us to navigate through the wilds of this planet, the environments, the adventures, the wildlife and the customs & cultures of the people it houses.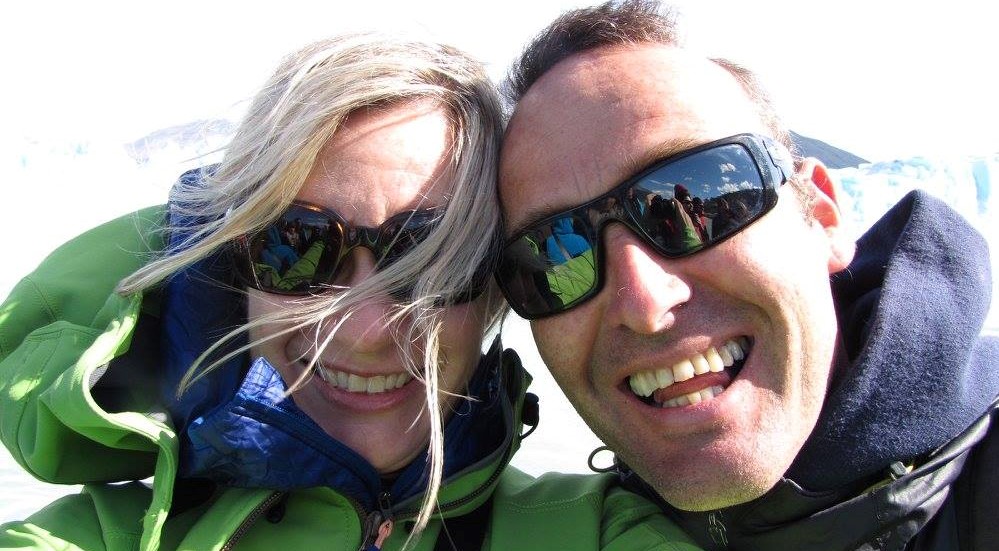 Who we are…
Since 2007 the small family business of Adventurous Ewe has designed and delivered a vast range of expeditions worldwide and amazing outdoor events in the UK for people, charities or companies looking to achieve greater things.
Drawing on decades of experience with navigating 6 of the 7 continents of the world leading overland expeditions, pouring over maps and working in the charity & corporate sectors, we've curated new adventures in partnership with our trusted local guides, tweaked some of the classic adventures which are just too good to overlook and created bespoke itineraries based on the needs of clients.
Our international expeditions are delivered jointly with our local teams on the ground, whereby we can maximise local employment, knowledge and expertise together with ensuring your safety is at the forefront of all our adventures. Based in Snowdonia, North Wales, we also love working with our fantastic team of certified UK leaders and crew on our UK challenges, outdoor events and workshops. Armed with a big smile, loads of experience and always willing to go the extra mile, we are truly grateful for all our dedicated teams.
We aim to inspire you to step out of your comfort zone and discover the amazing places, cultures, customs, wildlife and experiences this planet has to offer. We'll be there with you every step of the way and we live by our ethos #ewecandoit.
Making a difference…
We are very excited to have teamed up with leading climate change charity Cool Earth, who share our mission to protect the planet's precious environment in a sustainable manner.
Our mission: to harness the power of travel to conserve and protect the world's precious natural spaces, one epic adventure at a time.
Our goal: to ensure rainforest communities benefit from adventure tourism, and to educate and inspire our flock to help actively support these communities across the planet.
Cool earth is the non-profit organisation that works alongside rainforest communities to halt deforestation and its impact on climate change. Cool Earth puts local people back in control, giving them the resources they need to keep their forest intact.
Our partnership means that just by joining the flock and travelling with Adventurous Ewe, you will not only have an incredible experience but you can do so by knowing you are actively supporting rainforest communities across the globe. To date our partnership has contributed to the further protection of eight acres of rainforest (that's 2,000 trees), locking up to 2,167 tonnes of CO2 and we are determined for these number to grow significantly.
As the legend himself, Sir David Attenborough, said:
"Helping Cool Earth to halt tropical deforestation makes a real difference. Perhaps the biggest difference we will make in our whole lives."
So we will continue to invest a % of our revenue into supporting critical conservation projects around the world through Cool Earth.
Contact us
If you'd like more information about our ethos and approach, our business partnership with leading climate change charity Cool Earth or would just like to get to know us in advance of joining an adventure or commissioning an event project, please get in touch with us today. We look forward to speaking with you and chatting all things adventure.
Jim Young, Director – jim@adventurousewe.co.uk