Meet The Adventurous Ewe Team
The Adventurous Ewe HQ is based in Snowdonia, North Wales which is where Chief Ewe, Jim Young was born and bred and he now lives with his Aussie wife, Sue. Together they work extremely closely with their Leadership Team (aka Shepherds) and Crew from all over the world to create and deliver epic adventures. All members of the flock are an exceptionally passionate and talented bunch armed with big smiles, loads of experience, plenty of travel stories and always willing to go the extra mile in support.
James (Jim) Young
Director & Chief Ewe
Adventurous Ewe was started by Jim in 2007 on his return to his home in Snowdonia following many years guiding overland expeditions in some of the most remote parts of the world for Exodus. Jim's passion and knowledge of world travel is undoubted. He loves pushing the boundaries and creating new itineraries to remote destinations with off the beaten track adventures. Jim has created many unique itineraries for Adventurous Ewe including the Arctic Snowshoe Expedition, Top to Tail Sri Lanka Adventure, Rwanda Cycling Challenge and a new first-ever jungle expedition which is soon to be launched. 2019 saw Jim's 21st anniversary of leading expeditions so feel free to check out his blog and travel tales at https://www.adventurousewe.co.uk/happy-anniversary-jims-21st-year-of-leading-expeditions/. If Jim isn't showing you some hidden treasures of the places you'll visit or meeting the locals (he's a bit of a celebrity in Morocco following living many winter seasons in the mountains and on the coast) no doubt he'll be telling you some really bad jokes. Jim's other big passions are kayaking, kite surfing, taking Moshi-the-mountain-dog for a walk and his new found hobby of ocean rowing! He lives by his ethos of you're never too old to try something new and #ewecandoit.
Angus Kille
Mountain & Climbing Expedition Leader
Angus first joined the Adventurous Ewe Leadership Crew (aka Shepherds) when he relocated to Snowdonia many years ago to pursue his love of climbing. An exceptionally experienced and immensely talented rock climber, having climbed trad routes of E9 and sport routes of 8c, we're delighted to have Angus as part of the team. He's been the Shepherd of many Adventurous Ewe UK challenges and mountain treks in Morocco. He's down to earth, very humble and genuinely loves taking people out for adventures in the mountains. Having climbed in China, India, Greece, Turkey, Spain, Germany, Brazil, USA, Thailand, UK and Ireland Angus has plenty of stories to share together with some truly epic UK climbing achievements which are always worthy of hearing about, namely climbing the 'Indian Face' (Augus is just the 8th person in the world to achieve this). Angus holds the Mountain Leaders Award and Mountaineering Instructor Award and is a brand ambassador for DMM and Scarpa.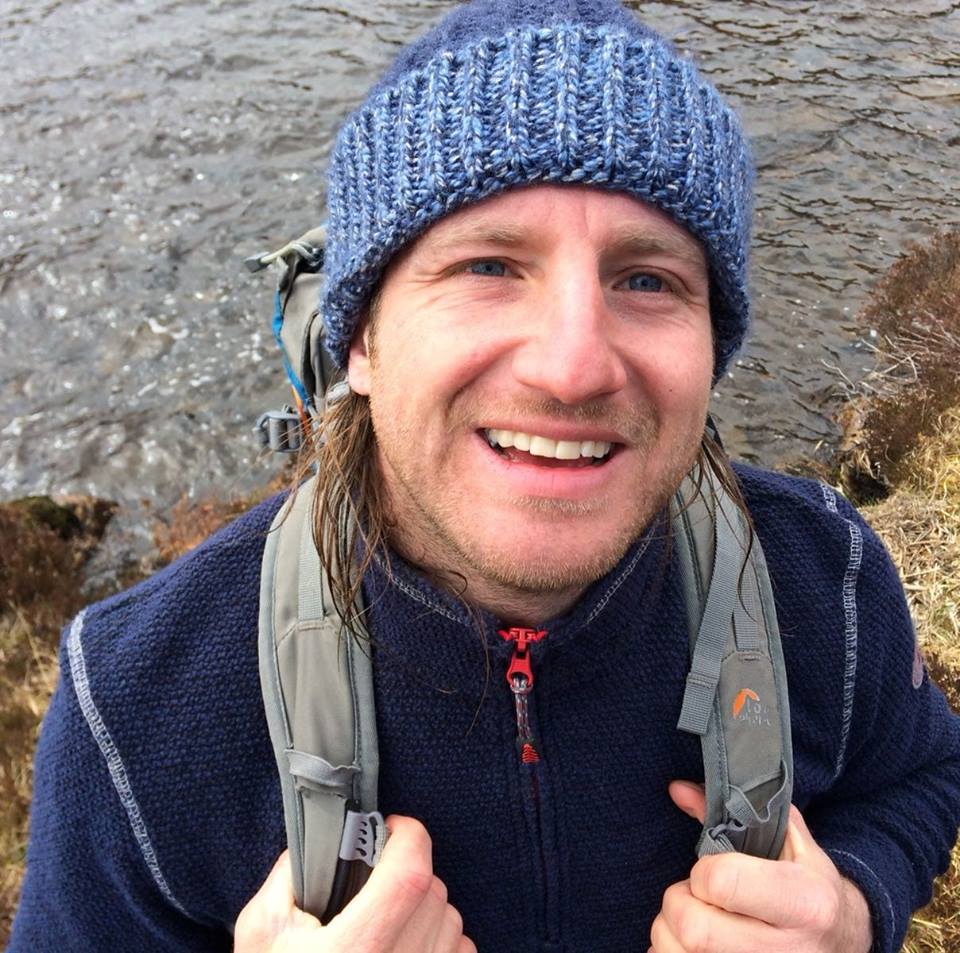 Dan Roberts
Mountain & Cycling Expedition Leader
Dan is from Brecon Beacons in South Wales. Having worked as a carpenter for many years, Dan decided to hang up his tools in exchange for his main passion, the great outdoors. Dan's love of adventure and discovery has taken him to all pockets of the globe on amazing escapades. He has climbed the infamous 3000ft vertical rock face of El Capitan, in Yosemite National Park and summited Denali, the highest peak in North America at 6190m. He's a whizz with winter mountaineering and enjoys cross-country and downhill skiing. Dan has been a valuable member of the Adventurous Ewe Team and he can often be seen guiding on Kilimanjaro, Mt Toubkal and cycling the trails of Cambodia and through Europe. Dan's enthusiasm for great outdoors and he's upbeat personality will be sure to keep you in good spirits for your entire trip.
Susan (Sue) Blunt
Event Director & Deputy Ewe
Sue is blessed with the warmth of Australia in her heart and a passionate adventurous spirit. She will go to the ends of the earth to ensure your event or expedition is top-notch. Sue's drive, enthusiasm and wealth of knowledge of the outdoor events and charity sector sets the benchmark for all things at Adventurous Ewe. From creating new or tailoring existing events, providing marketing insight & guidance, producing supporter journeys & ensuring everyone is well prepared for their event and of course delivering an event experience that is second to none. She invests her imaginative flare and caring spirit into everyone she meets. Sue can often be found in remote parts of the world climbing mountains or taking on ultra-marathons.
Dr Robert (Bob) Minns
Expedition Doctor
Dr Bob is a long standing friend of Adventurous Ewe's having set off on a number of adventures with Chief Ewe, Jim. The most recent one being a cycling escapade from the Atlas to the Atlantic in Morocco. Dr Bob has been a GP since 1994 and spent a year in rural New Zealand practicing before returning to the UK where he continues his practice to this day in Norwich.
A huge passion for adventure, Dr Bob has been an expedition medic on over 18 overseas trekking & cycling trips. He has plenty of incredible stories to share of his own trips as well. One of the most inspiring journey's being a solo cycle from Istanbul to Beijing. He always has a big smile and is filled with endless amounts of amazing worldly knowledge.
Sofia Zackrisson
Arctic Expedition Leader
Sofia is from a small village in central Sweden and for the past 7 years she has spent most of her time in the mountains of northern Sweden either in her hiking boots or a set of skis. It was the love for the forest that brought her to the north where she studied to become a Nature Guide and then found the mountains and continued to develop her skills in Arctic Expedition Guiding. Her travels have also taken her further afield taking on high altitude trekking in Peru where she also completed her yoga teacher training. Sofia has led expeditions through Sarek, Padjelanta and the Kings Trail "Kungsleden" to name a few and is always happy to share her knowledge of the flora & fauna and Sami culture. Sofia's been an awesome Arctic Shepherd for Adventurous Ewe since 2016 and she's is a great musician which makes evenings in the Swedish Mountain Huts very tranquil.
Rashid Imerhane
Moroccan Expedition Leader
Rashid comes from the Berber village of Imlil in the High Atlas Mountains, Morocco. He is a qualified Mountain Guide with a brilliant sense of humour and he is a great entertainer. Rashid has led trips all over Morocco for Adventurous Ewe, from the Sahara in the south to the Rif Mountains in the North. His passion and enthusiasm for trekking and guiding in the High Atlas Mountains and on Mount Toubkal is infectious and we're super proud to have him as part of the Leadership Crew.
Jo Bradshaw
Mountain & Cycling Expedition Leader
Jo is a former no saying, height hating, comfort loving Business Advisor who turned her life around to become an Expedition Leader, Public Speaker and 2 x 8000m peak summiteer including Everest via an earthquake! Retraining as a Mountain Leader in 2010, Jo can now be found guiding flocks on bikes and and in boots, from the oxygenated world at sea level in the UK to the lofty heights of 6000m peaks on mountaineering expeditions. Jo also fundraises for children's mental health charity Place2Be through her 7 summits challenge. Having climbed 5 of the 7 so far she is aiming to complete the last 2 this year to help celebrate the 25th anniversary of the great work that Place2Be undertakes. An amazing human and an inspiring Shepherd, we're thrilled to have Jo as part of our Leadership Crew. To check out Jo's 7 Summits journey, visit https://www.jobradshaw.co.uk/7-summits.
Ben Ryle
Mountain & Cycling Expedition Leader
Ben comes from the South West of England and has loved riding bikes for as long as he can remember. He cycle toured to Switzerland in 2009 which set him on a career in the outdoor world. On getting a Triple Distinction in Outdoor Adventure, Ben moved to the outdoor mecca of North Wales where he started working with Adventurous Ewe in 2013, his first role in the industry. He says he loves the friendliness, the laughs and that the AE team really care about providing genuine adventures and memorable experiences for their clients (arrhh shucks, thanks Ben)! Ben's focused on being a highly skilled instructor and continuing his passion of helping others to have their own adventures and learn new skills too. He believes moving through any landscape under your own steam provides a richness of experience and a huge sense of achievement. Ben has his Mountain Leaders Award and is working towards his International Mountain Leaders Award. Ben's down to earth, very calm and always happy to share a travel tale or two. It's great having him as a Shepherd of our cycling and mountain expedition team across the planet.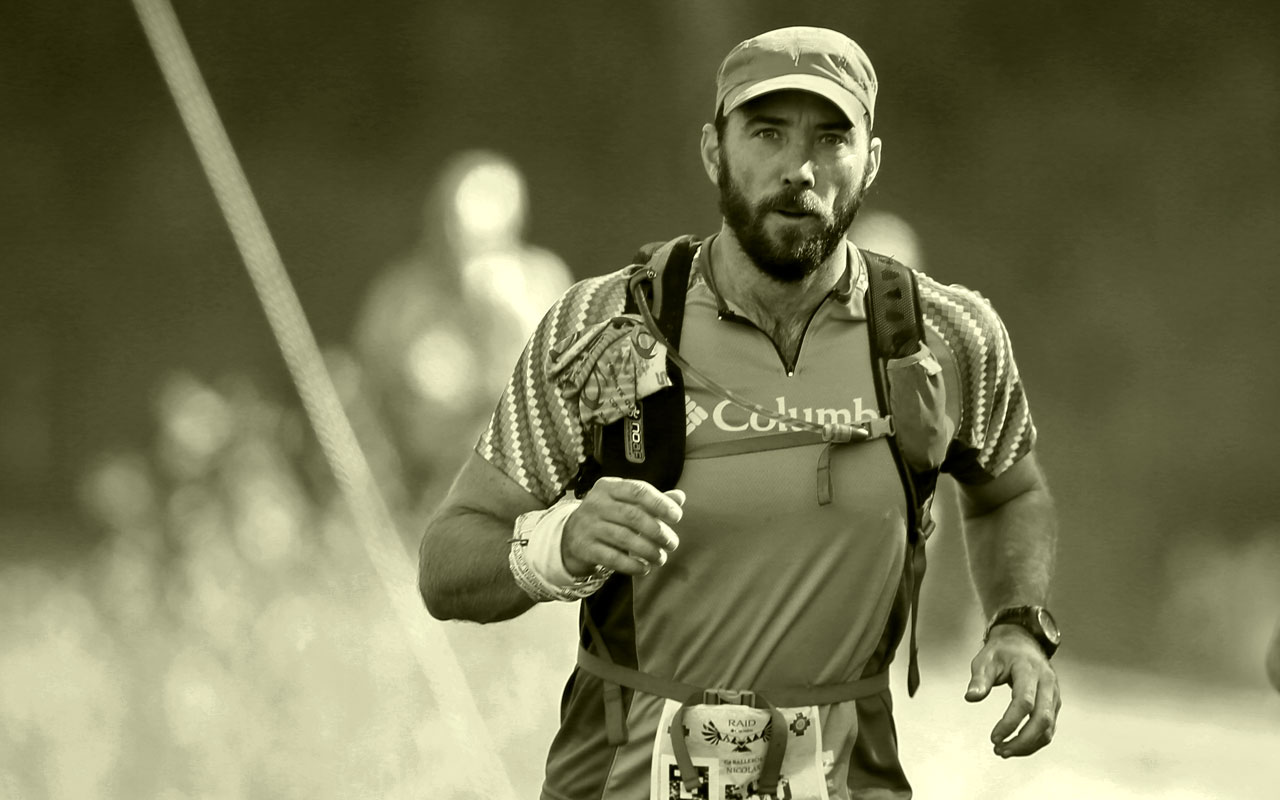 Nico Olaciregui
Mountain & Running Expedition Leader
Nico was born in Buenos Aires and grew up amongst the horses and gauchos of southern Argentina before discovering climbing at a young age in Ecuador. With a huge passion for adventure travel, Nico spent time climbing, trekking and cycling his way around Asia and South America. Today, these skills are priceless when he leads expeditions and shares the tales of his experiences. Nico is never happier than when completing a high altitude trek, running multi-stage ultra marathons or capturing incredible images of the magnificent landscapes of Argentina. He's a brilliant Shepherd to our flocks and is instrumental to helping us create new and off the beaten track itineraries.