Meet The Adventurous Ewe Crew
The Adventurous Ewe HQ is based in Snowdonia, North Wales where Chief Ewe, Jim Young was born and bred and he now lives with his Aussie wife, Sue. Together they work extremely closely with their Leadership Team (aka Shepherds) and Crew from all over the world to create and deliver epic adventures.
All members of the flock are an exceptionally passionate and talented bunch armed with big smiles, loads of experience and up to date quals, and with plenty of travel stories to tell. The team is always willing to go the extra mile in support of our valuable flock.
It's all about the sheep factor – biodegradable kit from ashmei
As part of our commitment to sustainable operations, all our crew are kitted out in merino based Adventurous Ewe t-shirts supplied from ashmei. Merino wool is peerless when it comes to performance: it is anti-bacterial, non-itchy, warm when it is cold and cooling when it is warm and most importantly it is recyclable and sustainable. Synthetic materials are bad for the environment, not only because of the petrochemicals used to manufacture them, but also because of the aggressive chemicals required to clean them and remove the stink factor. They are not easily recycled and usually end up in land fill. Not so for merino wool, the source could not be more natural. There are no requirements for chemicals to keep the nasty smells at bay and after years of use, they can be recycled or they are completely biodegradable. We love a great eco-friendly yarn here at Adventurous Ewe! Go the sheep factor!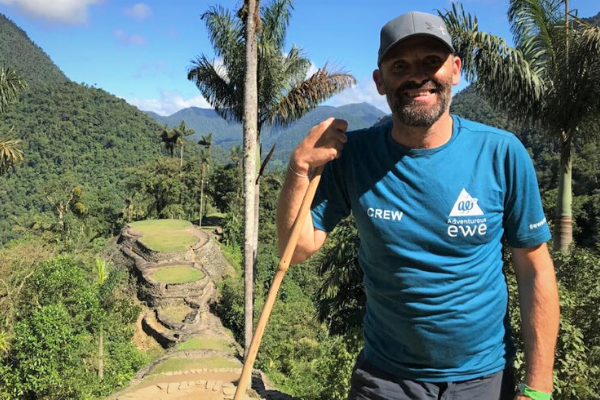 James (Jim) Young
Founder & Director (Chief Ewe)
Jim founded Adventurous Ewe following many years of guiding overland expeditions worldwide and trekking in some of the most remote pockets of the planet. Jim's passion and knowledge of world travel, the environments, wildlife, cultures and customs is undoubted. Spending years living and guiding expeditions across the continents of Africa, Asia and South America, Jim is never short of a travel tale. If Jim isn't showing you some hidden treasures of the places that you'll venture too or meeting local people (he's a bit of a celeb in Morocco with endless handshakes and the echoes of 'Jims' following him down the dusty roads of Imlil), then he's probably sharing some of his really bad jokes. He's an experienced high altitude guide, certified Mountain Leader, Mountain Bike Leader, bike mechanic, 4-Star Level 2 Kayak Instructor, Rescue Boat Operator and naturally his Advanced Wilderness First Aid Certificate is always up to date. Jim is passionate and dedicated with creating unique and exciting travel itineraries, not just delivering an 'off-the-shelf' travel package. When not in the mountains or creating new off the beaten track expeditions, Jim's other big passions are sea kayaking, kite surfing and travelling through the world's wildest places and his beloved dog Moshi is never far from his side!
To get in touch with Jim, simply email jim@adventurousewe.co.uk or call +44(0)7747 346 588.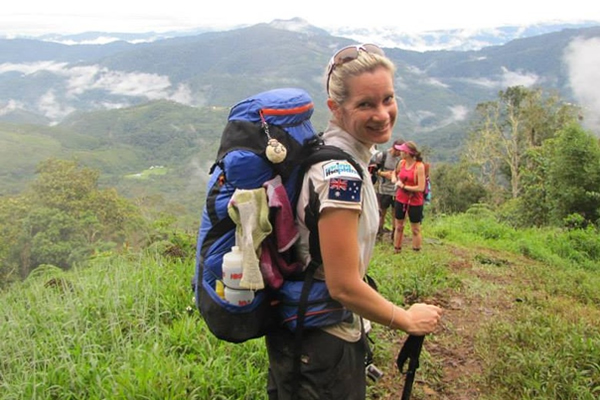 Susan (Sue) Blunt
COO & Sustainability Lead (Deputy Chief Ewe)
Sue is blessed with the warmth of Australia in her heart and a passionate adventurous spirit. She will go to the ends of the earth to ensure your adventure is top-notch and benefits the people and places visited. Sue's drive, enthusiasm and wealth of knowledge of sustainable adventure travel sets the benchmark for all things at Adventurous Ewe. Having worked in the outdoors and charity sector in both Australia and the UK for over 10 years, and having taken part in numerous expeditions worldwide, Sue has an indepth knowledge of the huge benefits generated from adventure travel. She invests her warmth and caring spirit into everyone she meets and all that she does. When not in AE HQ, Sue loves to venture out to remote parts of the world climbing mountains or trudging through jungles, running ultra-marathons, sailing & rowing the open seas or simply hanging out with her beloved dog Moshi at home in Eryri (Snowdonia).
To get in touch with Sue, simply email susan@adventurousewe.co.uk or call +44(0)7909 118 402.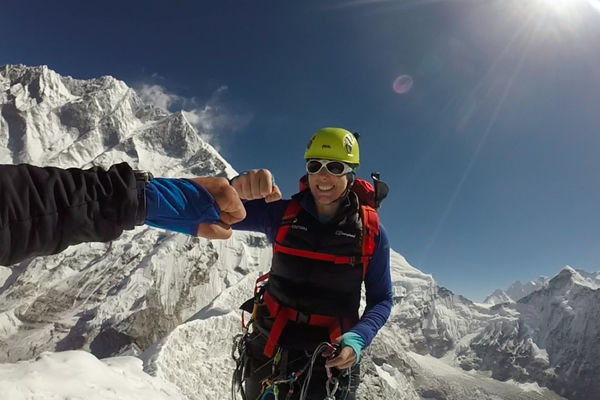 Jo Bradshaw
Mountain & Cycling Expedition Leader
Jo is a former no saying, height hating, comfort loving Business Advisor who turned her life around to become an Expedition Leader, Public Speaker and 2 x 8000m peak summiteer including Everest via an earthquake! Retraining as a Mountain Leader in 2010, Jo can now be found guiding flocks on bikes and and in boots, from the oxygenated world at sea level in the UK to the lofty heights of 6000m peaks on mountaineering expeditions. Jo also fundraises for children's mental health charity Place2Be through her 7 summits challenge. Having climbed 5 of the 7 so far she is aiming to complete the last 2 this year to help celebrate the 25th anniversary of the great work that Place2Be undertakes. An amazing human and an inspiring Shepherd, we're thrilled to have Jo as part of our Leadership Crew. To check out Jo's 7 Summits journey, visit https://www.jobradshaw.co.uk/7-summits.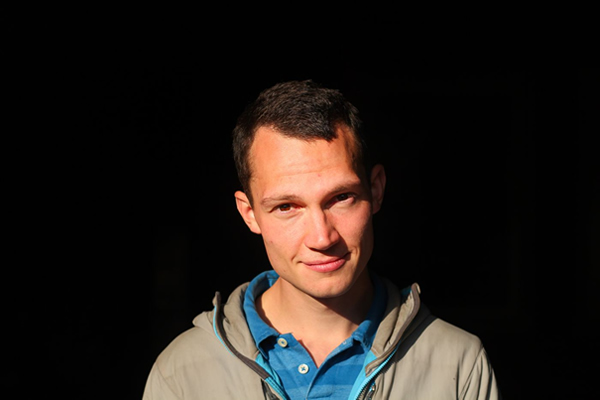 Angus Kille
Mountain & Climbing Expedition Leader
Angus first joined the Adventurous Ewe Leadership Crew (aka Shepherds) when he relocated to Snowdonia many years ago to pursue his love of climbing. An exceptionally experienced and immensely talented rock climber, having climbed trad routes of E9 and sport routes of 8c, we're delighted to have Angus as part of the team. He's been the Shepherd of many Adventurous Ewe UK challenges and mountain treks in Morocco. He's down to earth, very humble and genuinely loves taking people out for adventures in the mountains. Having climbed in China, India, Greece, Turkey, Spain, Germany, Brazil, USA, Thailand, UK and Ireland Angus has plenty of stories to share together with some truly epic UK climbing achievements which are always worthy of hearing about, namely climbing the 'Indian Face' (Augus is just the 8th person in the world to achieve this). Angus holds the Mountain Leaders Award and Mountaineering Instructor Award and is a brand ambassador for DMM and Scarpa.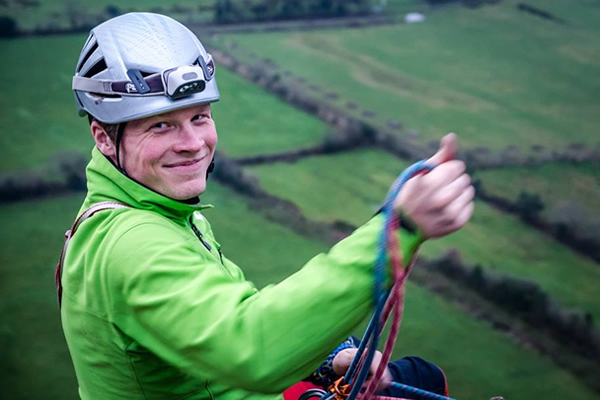 Ben Ryle
Mountain & Cycling Expedition Leader
Ben comes from the South West of England and has loved riding bikes for as long as he can remember. He cycle toured to Switzerland in 2009 which set him on a career in the outdoor world. On getting a Triple Distinction in Outdoor Adventure, Ben moved to the outdoor mecca of North Wales where he started working with Adventurous Ewe in 2013, his first role in the industry. He says he loves the friendliness, the laughs and that the AE team really care about providing genuine adventures and memorable experiences for their clients (arrhh shucks, thanks Ben)! Ben's focused on being a highly skilled instructor and continuing his passion of helping others to have their own adventures and learn new skills too. He believes moving through any landscape under your own steam provides a richness of experience and a huge sense of achievement. Ben has his Mountain Leaders Award and is working towards his International Mountain Leaders Award. Ben's down to earth, very calm and always happy to share a travel tale or two. It's great having him as a Shepherd of our cycling and mountain expedition team across the planet.
Dan Roberts
Mountain & Cycling Expedition Leader
Dan is from Brecon Beacons in South Wales. Having worked as a carpenter for many years, Dan decided to hang up his tools in exchange for his main passion, the great outdoors. Dan's love of adventure and discovery has taken him to all pockets of the globe on amazing escapades. He has climbed the infamous 3000ft vertical rock face of El Capitan, in Yosemite National Park and summited Denali, the highest peak in North America at 6190m. He's a whizz with winter mountaineering and enjoys cross-country and downhill skiing. Dan has been a valuable member of the Adventurous Ewe Team and he can often be seen guiding on Kilimanjaro, Mt Toubkal and cycling the trails of Cambodia and through Europe. Dan's enthusiasm for great outdoors and he's upbeat personality will be sure to keep you in good spirits for your entire trip.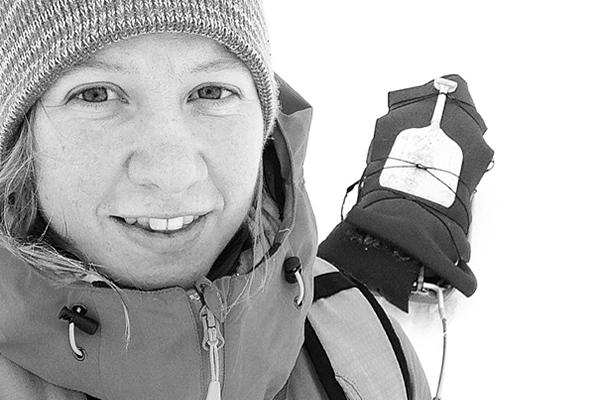 Sofia Zackrisson
Arctic Expedition Leader
Sofia is from a small village in central Sweden and for the past 7 years she has spent most of her time in the mountains of northern Sweden either in her hiking boots or a set of skis. It was the love for the forest that brought her to the north where she studied to become a Nature Guide and then found the mountains and continued to develop her skills in Arctic Expedition Guiding. Her travels have also taken her further afield taking on high altitude trekking in Peru where she also completed her yoga teacher training. Sofia has led expeditions through Sarek, Padjelanta and the Kings Trail "Kungsleden" to name a few and is always happy to share her knowledge of the flora & fauna and Sami culture. Sofia's been an awesome Arctic Shepherd for Adventurous Ewe since 2016 and she's is a great musician which makes evenings in the Swedish Mountain Huts very tranquil.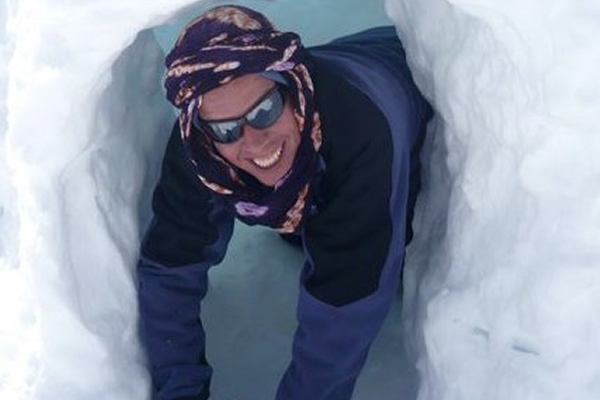 Rashid Imerhane
Moroccan Expedition Leader
Rashid comes from the Berber village of Imlil in the High Atlas Mountains, Morocco. He is a qualified Mountain Guide with a brilliant sense of humour and he is a great entertainer. Rashid has led trips all over Morocco for Adventurous Ewe, from the Sahara in the south to the Rif Mountains in the North. His passion and enthusiasm for trekking and guiding in the High Atlas Mountains and on Mount Toubkal is infectious and we're super proud to have him as part of the Leadership Crew.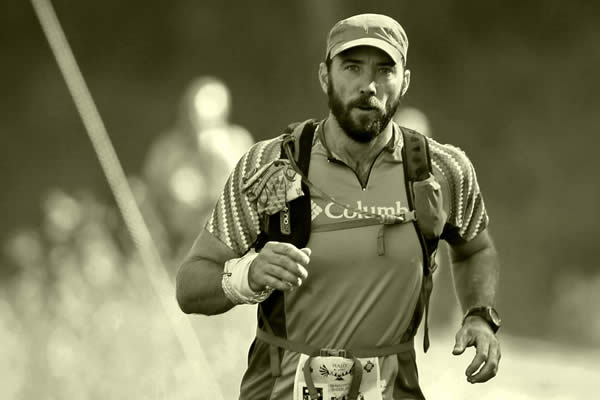 Nico Olaciregui
Mountain & Running Expedition Leader
Nico Olaciregui was born in Buenos Aires, He grew up among horses and gauchos of southern Argentina before discovering climbing at a young age in Ecuador. A huge passion for adventure travel Nico spent time climbing, trekking and cycling his way around Asia and South America. Today, these skills are priceless when he leads expeditions and shares the tales of his experiences, Nico is never happier than when completing a high altitude trek or capturing the best photo ever in the magnificent landscapes of Argentina.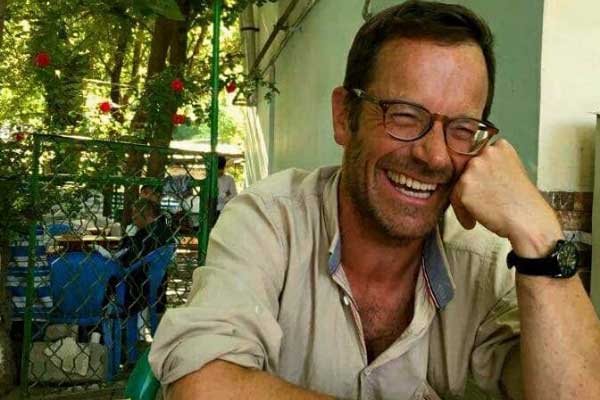 DR ROBERT MINNS
EXPEDITION DOCTOR
Dr Bob is a long standing friend of Adventurous Ewe's having set off on a number of adventures with Chief Ewe, Jim. The most recent one being a cycling escapade from the Atlas to the Atlantic in Morocco. Dr Bob has been a GP since 1994 and spent a year in rural New Zealand practicing before returning to the UK where he continues his practice to this day in Norwich.
A huge passion for adventure, Dr Bob has been an expedition medic on over 18 overseas trekking & cycling trips. He has plenty of incredible stories to share of his own trips as well. One of the most inspiring journey's being a solo cycle from Istanbul to Beijing. He always has a big smile and is filled with endless amounts of amazing worldly knowledge.
Mitja
IFMGA MOUNTAIN GUIDE (Gorsko vodništvo)
Mitja works exclusively in Slovenia and knows the mountains like the back of his hand having professionally guided in the Julian Alps for over 10 years and summited Triglav over 350 times. This makes him quite a mountain guru in Slovenia. His ability and the way he seems to glide up the mountains is awe-inspiring. Having a fantastic sense of humour and endless amounts of jokes tucked up his sleeve, this doesn't take away from the fact that he is an IFMGA Guide. The highest mountain qualification in the world. Mitja's passion and vast experience for the mountains takes him to all levels of guiding and alpinism though he's often seen on Triglav, both on the traditional route to the north face route, ice climbing, ski touring and heli skiing. Mitja is a member and current President of Technical Commission by Slovenian Mountain Guides Association and fluent in Slovene, English, Italian, German and Spanish.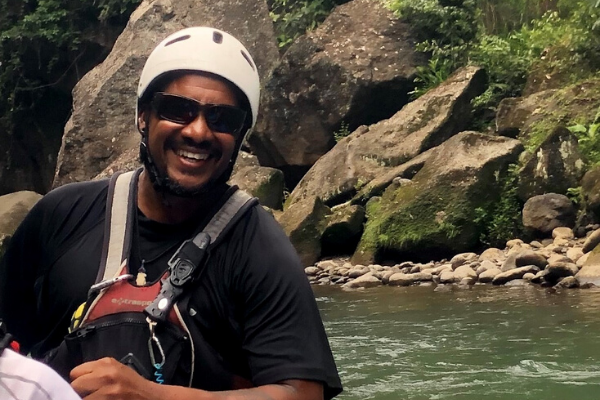 Juan Carlos (JC)
TREKKING, MOUNTAIN BIKING AND RIVER GUIDE
Juan Carlos is born and bred in Costa Rica and has been guiding multi-sport expeditions for well over 15 years. JC is trained in swift water rescue and is one of the best river and all round guides in the country. He is soon to be qualified as a River Guide Trainer, a level which is hugely commendable and we couldn't think of a better person for the role. Naturally JC is also a qualified as a Wilderness First Responder. Chief Ewe, Jim, and JC go back a long way and they share a great friendship. JC has an infectious smile and his passion and enthusiasm knows no bounds when it comes to guiding thrilling and informative expeditions across Costa Rica. JC dreams to venture to Colorado and learn snowboarding as he's never seen snow…….yet.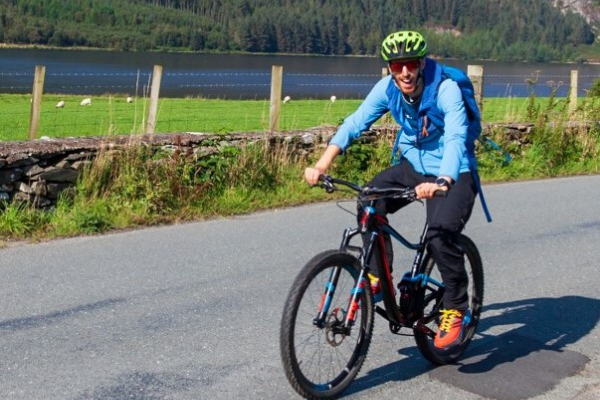 SAM BEAUMONT
MOUNTAIN & CYCLING EXPEDITION LEADER
Sam has been exploring the Snowdonia Mountain ranges since he was a young child, and quickly grew to love adventures, big days out on the hills and connecting with people in naturally stunning places. He was inspired by the local instructors of Snowdonia who were somehow making a living out of the outdoor scene, so changed from a Sports degree to an Outdoor Education degree and never looked back.
Traveling, exploring and having adventures is definitely Sam's passion. Off-piste skiing from the top of highest peaks in the Italia Dolomites, hanging on the sharp end of a rope at the atmospheric Gogarth sea cliffs with nothing but exposure and crashing waves and mountain biking from the summit of Snowdon with a spectacular sunrise would have to be his most iconic moments.
Sam's loved leading groups in the mountains throughout the UK and abroad in the Spanish and French Pyrenees, leading ski groups in the Italian dolomites, taking groups climbing waterfalls and jumping off sea cliffs and has his ML, RCI, MIAS Level 2 and First Aid quals.
When not working Sam simply loves adventure, adventure and more adventure. Mountain biking is a huge part of his life, running in the mountains and video production. Sam has a natural flair for creative talent and his own outdoor film production company, Wild Valley Productions, who has put together some epic Adventurous Ewe videos.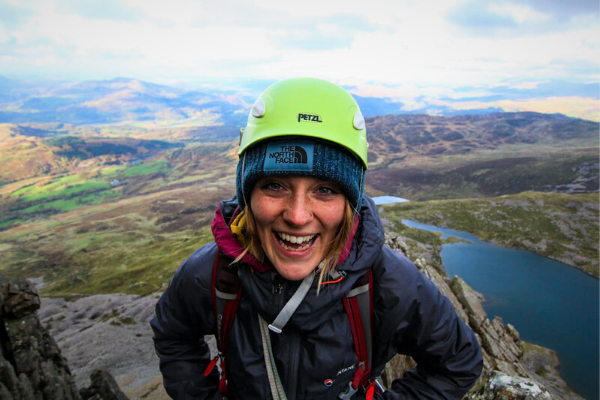 KAT ROBERTS
MOUNTAIN LEADER, SWIM & SUP INSTRUCTOR
We're absolutely thrilled that our Trainee Kat recently qualified as a Mountain Leader in the UK. Kat's love for the outdoors came from her parents and it made her realise how important those first experiences are for people. Spending time as a family camping, hiking and exploring lakes and forests around Wales really set the foundations for Kat's love of the outdoors with so many happy memories of being in the hills.
Like most people who work in the outdoors Kat started her career working in outdoor centres near where she grew up in Wrexham. After a few years of working with people from all walks of life Kat decided to pursue this as a full time career and started making steps towards becoming a full time Instructor. In 2019 Kat relocated to be near to Snowdonia National Park and now loves living close to the sea and mountains allowing for such a great variety of outdoor adventures. Kat is now a Trainee Mountain Leader and soon to be Paddle Instructor and loves sharing her passion for the outdoors and life. 'The outdoors is such a powerful place to be and enabling people to get outside to have their own adventures has to be the best job in the world.'
When Kat's not working she loves spending all her free time in the mountains either running, hiking, climbing or paddling. This winter she's heading to Norway for a ski adventure, Spain for some climbing and of course Scotland for some Munros. When not in the mountains, Kat can be found wild swimming a huge variety of lakes, even in winter. Next in the pipeline is a venture to Morocco for trekking in the Atlas Mountains and hopefully to New Zealand too.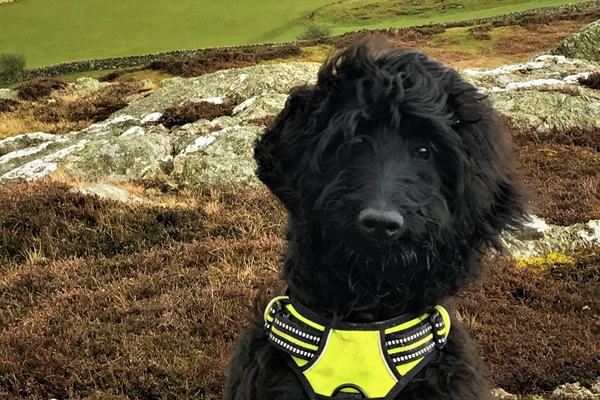 Moshi
Top Dog
Moshi has been part of the Adventurous Ewe crew since 2017. She quickly learnt the ropes and is now the Top-Dog of the team. Moshi, named after a town near Kilimanjaro following the many ascents of this mountain by her parents, is akin to her name as she loves accompanying trekkers on the mountains in North Wales and has many Yr Wyddfa (Snowdon) summits in the bag. She's a great motivator and always has a big tail wag when meeting new people. She can also sleuth out the smell of bacon from anywhere and those sweet puppy eyes of hers will have you handing it over in no time. She also considers herself the official greeter at the office front door and she's on first name basis with all the delivery drivers. Mosh can often be seen at our UK events and when she has some free time, she's hoping to be a therapy dog.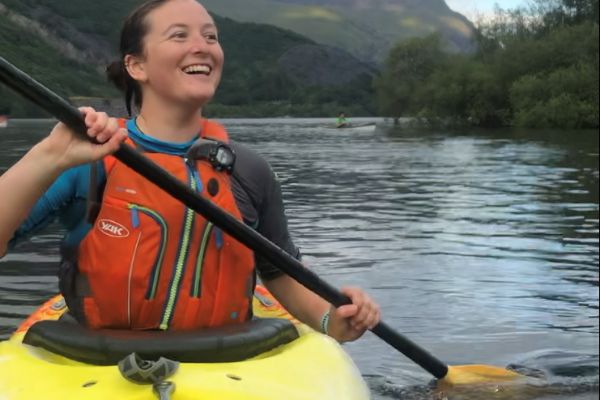 ABI SENIOR
MOUNTAIN, CYCLE & PADDLE LEADER
Originally from the Midlands, Abi moved to North Wales to study Sports Science with Outdoor Activities at Bangor Uni. This marked the start when Abi fell in love with all things adventure and knew that it was the industry for her. Now having successfully finished uni, Abi's refusing to leave Eryri (Snowdonia) in order to develop her exciting new career in the outdoors.
Abi's passionate about the huge variety of adventures to be had right here in Eryri (Snowdonia), but one of her favourite places is Tryfan. It marks a special milestone in Abi's career path as she found out her degree result on this rocky giant and celebrated with a jump between Adam and Eve stones (not a leap for the faint hearted). In terms of achievements, running an impromptu marathon in lockdown was probably one of the best and worst things Abi has ever done, representing the Age Group GB Team in Triathlon at 2 European Championships is up there too.
When not helping with leading groups, Abi's can be found on her mountain bike, swimming, climbing, paddling, running, walking and whatever else outdoors she can fit in around working at a local outdoor centre, all helping to make her a better leader! We loved having Abi as part of our Trainee programme and we're now delighted that she's fully qualified especially since she is skilled in so many outdoor activities. She's a fabEWElous and fun asset to the team.