Why travel with Adventurous Ewe
Big adventures, small boot-prints
We're here to provide extraordinary adventure travel experiences across the planet in a safe, sustainable, meaningful and fun manner with real connections to the people we meet, the places we visit and the planet we explore. We're here to harness the power of travel to unite.
Based in North Wales & Australia, we create and deliver overseas expeditions and UK challenges whether they be trailblazing itineraries to remote pockets of the globe or classic bucket list adventures. We're passionate about igniting your adventurous spirit and achieving the extraordinary in some of the world's most incredible places. Whether you're a company, a charity, a flock of friends, private group or a solo traveller, join us for your next adventure and know that you're also helping the planet through our partnership with the fab environmental charity, Cool Earth. We not only want to make a difference to your life, your experiences and your stories, but to the lives, communities and environments of this awe-inspiring planet.
We believe in epic goals, trailblazing adventures and pushing boundaries
We cheer, salute and support every person stepping outside their comfort zone
We celebrate the things that make us different and doing things that make a difference
We dream big, aim high, inspire others and believe…..#ewecandoit
Please feel free to check out our Responsible and Sustainable Tourism Policy.
Top 10 reasons to join the Adventurous Ewe flock for your next adventure…

1. Value for money
We're a small family business with small overheads and believe that adventures should be affordable and accessible wherever possible. We feel priviledged to do what we do and we're not aiming to become a super large tour operator. We work directly with our carefully selected local operators to create and deliver unique and exciting adventures, in order to directly support destinations and local businesses as much as possible so you're money is helping local economies and livelihoods.
Our adventures include as much as possible in the price in order to give you a realistic budget of the overall trip cost, without any 'hidden extras'. We fundamentally believe in transparency and will be up front with any additional costs that may be incurred. This is all to allow you to focus on getting the most out of your trip rather than receiving any untimely financial surprises.

2. Personal and dependable service
With being a small family business we pride ourselves on providing personal, professional and friendly service and we were beyond thrilled to be a Finalist in the 'Tourism, Hospitality and Leisure' category at the 2019 Family Business Awards. We also work in partnership with some of the most reputable tour companies in the UK to offer amazing and bespoke adventure experiences for their clients. These operators include Much Better Adventures, Discover Adventure, 360 Expeditions, Call to Adventure and Natural Britain.
We appreciate that everyone has different levels of experience and reasons for wishing to embark on an adventure and therefore require varying levels of support and guidance plus varying apprehensions to overcome. We're here to help you every step of the way from the moment you join the flock all the way through to completing the challenge and beyond. Jim and Sue's knowledge and expertise stems from dozens of years of travelling and exploring the destinations that we visit in order to create amazing expeditions for you to experience.

3. Top-notch Leaders and Crew
Our Leaders and Crew are the heart of Adventurous Ewe. They're the guys & gals on the ground with you and are willing to go the extra mile to help you achieve the extraordinary. They're experienced, knowledgeable, approachable, passionate and are there not only ensure you have a great time filled with amazing moments and feats, they're also there to ensure your safety and well-being.
Our Local Leaders are key to our adventures. They're expertly trained and experienced in every field (high altitude mountaineering, trekking, cycling, kayaking and rafting), are bilingual and qualified in first aid and/or Wilderness First responder. They also have a huge passion for what they do and have plenty of knowledge ready to share with you whether it be local customs & culture, the environment, local history and way of life. They have an understanding of individual needs and are an enthusiastic source of grassroots experiences.
Our leaders and crew are responsible for ensuring the complete safety, well-being and enjoyment of the team whilst also retaining a flexible and fun attitude.
Rest assured our local teams are fairly treated and paid in line with our Porter Protection Policy & Guides.

4. Innovative and Unique Adventures
Relentless curiosity about exploring this vast planet ignites our passion to create new and uniquely tailored experiences to share with our flock which are away from well-trodden tourist trails and and not following the masses. Whatever trip you choose, we strive to enhance your journey with authentic experiences, cultural exchange, enjoyable & safe exploration and stepping outside your comfort zone with like-minded people.
Whilst we offer some of the classic destinations as they are just too good to miss, we also aim to venture off the beaten track. To discover new adventures in some of the more remote and less travelled places on the planet. Keep a look out on our New Trips page for our new pioneering ventures.

5. Sustainable and Responsible Travel
Travel is a force for good. At Adventurous Ewe we believe that our type of small scale, positive impact tourism can bring benefits to many communities, help preserve the environments we travel to see, and provide real and positive social exchanges. Please feel free to check out our Responsible and Sustainable Tourism Policy.
Since our very first days as a tour operator, responsible business has been at the heart of what we do. Adventurous Ewe is committed not just to treading lightly, but to making a real difference – by supporting local communities, wildlife conservation projects and the environment. We're all about operating in a responsible manner and incorporating principles of sustainable tourism and development into the way we provide our travellers with real life experiences. These values are more than just words; they're ingrained in the culture and daily operations of the Adventurous Ewe team and on every trip.
SUSTOUR Travelife Partner Award
Adventurous Ewe is pleased to announce to have been admitted into the EU-funded SUSTOUR project that supports over 600 small and medium-sized tour operators and travel agents from 35 European countries in improving their sustainability performance.Sustainability is a core value of the tourism experiences that we want to provide for our customers. Therefore, we are happy to participate in this one-year support programme running from mid 2022 to mid 2023 and we commit to using this opportunity and actively improving our sustainability management and performance.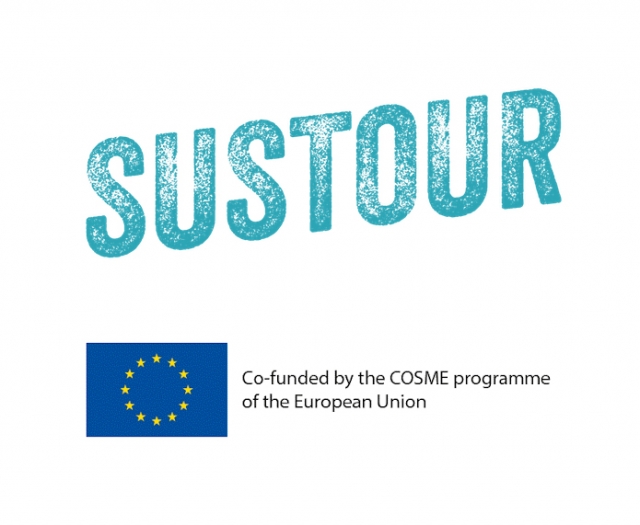 Our sustainable and regenerative steps towards building tourism better:
Become carbon neutral operator through our carbon management program, which includes an emission reduction initiative in our office and on all our trips.
In our office, we have natural lighting via the installation of velux windows, we recycle and reuse wherever possible, and only print when absolutely necessary.
During our UK trips, we recycle and do not use any single use plastics. Lunch packs are provided locally using local produce and do not contain any plastic wrappings.
For our overseas trips, our adventurers are given a complimentary Adventurous Ewe Water-to-Go bottle to avoid purchasing bottled water.
Our itineraries promote train or bus travel as opposed to internal flights, ie. Kings Trail Arctic Snowshoe Expedition for travel between Stockholm and Abisko and all UK based trips.
Use of homestay style accommodation to support local communities at the grass roots whilst also providing a more meaningful travel experience, ie. Costa Rica Coast to Coast homestay.
Increasing the number of female leaders and giving opportunities to young leaders, ie. Adventurous Ewe Trainee Leader programme with Kat Roberts and Aussie Els .
Our Leaders & Crew are supplied with merino wool based Adventurous Ewe t-shirts from Ashmei as opposed to synthetic based fabrics. Merino wool can be recycled or it's completely biodegradable. Ashmei only source merino wool from happy sheep. They have hundreds of acres of land to explore, encounter no artificial chemicals and are NEVER molested.
Overall, we live and breathe green both in our work and personal lives. It's part of our lifestyle.
Travelife Partner
On 22 June June 2023 the Travelife Partner level award was received by Adventurous Ewe. The award recognises the long-term efforts of Adventurous Ewe regarding sustainability and Corporate Social Responsibility.
Adventurous Ewe complies with more than 100 criteria, related to an operator's office management, product range, international business partners and customer information. The Travelife Partner level standard is covering the ISO 26000 Corporate Social Responsibility themes, including environment, biodiversity, human rights, and labour relation.
Adventurous Ewe participates in the EU-funded SUSTOUR project that runs from 2020 – 2023 and aims to promote sustainability among the European tour operator sector through a business led approach. The project supports over 600 small and medium-sized enterprises from 35 European countries in improving their sustainability performance through training, coaching and peer-to-peer learning opportunities.
Mr. Naut Kusters, manager of Travelife for Tour Operators, "I am delighted to see that sustainability in the tour operator sector is obtaining momentum. The Partner award of Adventurous Ewe will inspire other companies in Europe to follow the same path'.
Travelife is the leading international sustainability certification for the travel sector. More than 35 national travel associations are promoting the scheme to their members including, SMAL, APAVT, UHPA, ANVR, ABTA, PATA and more.
Responsible Travel Member

We are proud to be a member of Responsible Travel, a community of tourism businesses who care passionately about their destinations. As part of this partner-sheep, we are committed to responsible tourism to deliver more authentic travel experiences, and improved benefits to local people and places.
Cool Earth
We are proud to have partnered with one of the leading climate change charities, Cool Earth, who share our mission to protect the planet's precious environment in a sustainable manner. Our partnership means that just by joining the flock and travelling with Adventurous Ewe, you will not only have an incredible experience but you can do so by knowing you are actively supporting rainforest communities across the globe. To date our partnership has contributed to the further protection of eight acres of rainforest (that's 2,000 trees), locking up to 2,167 tonnes of CO2 and we are determined for these number to grow significantly.
Snowdonia Society
As part of the Snowdonia National Park Authority Partneriaeth Yr Wyddfa Partnership, we are very proud to be an accredited Snowdon Visit Specialist. We are also a corporate partner of the Snowdonia Society and help support their vital work who since 1967 continue to work tirelessly to ensure that Snowdonia is well-protected, well-managed and enjoyed by all.
Water-To-Go Bottles
To help eliminate our plastic footprint across the globe, we are proud to have also partnered with Water-To-Go Bottles, a water bottle with '3-in-1 nanotechnology filters which provide clean healthy water almost anywhere. The use of these bottles dramatically reduces the use of single use plastic and the environmental damage caused.
You can make a difference too with taking part in one of our big adventures. As part of our commitment to helping the planet, members of the flock who join us for an overseas expedition will receive an Adventurous Ewe Water-to-Go bottle. This is our way of saying thank-ewe and also making a difference to the consumption of single use plastics in developing countries. For more info please click here or email us at info@adventurousewe.co.uk to buy your Water-To-Go bottle.

6. Small group travel
Small group travel allows intimate and immersive travel experiences with local guides to ensure you get the most from your adventure with minimal impact to the environment and with more respect towards local communities and culture. You'll experience much more authentic encounters in far flung places and immerse yourself deeper into the culture and communities of the places we explore. Whether it be enjoying the peacefulness of a colourful desert sunset whilst perched on a sand-dune, trekking as a small team and reaching the mountain peak together for that all emotive group hug, sharing a table in a rustic local restaurant or meeting local people, being invited in to a local guides house to have a cuppa with his or her family and experiencing their way of life. Not forgetting the stories that you'll share for years to come with your new friends who come from all walks of life.

7. Safety and Well-being
Adventurous Ewe puts the safety and well-being of you, our leaders & crew and the communities we visit at the centre of all our operations, always. Your safety and well-being is our top priority. All overseas and UK based expeditions are intentionally challenging and require individual preparation as they are designed to take you out of your every-day comfort zones and achieve something extraordinary. Rest assured we have a thorough Safety Management System, indepth risk assessments, risk management systems and new health and well-being procedures in place.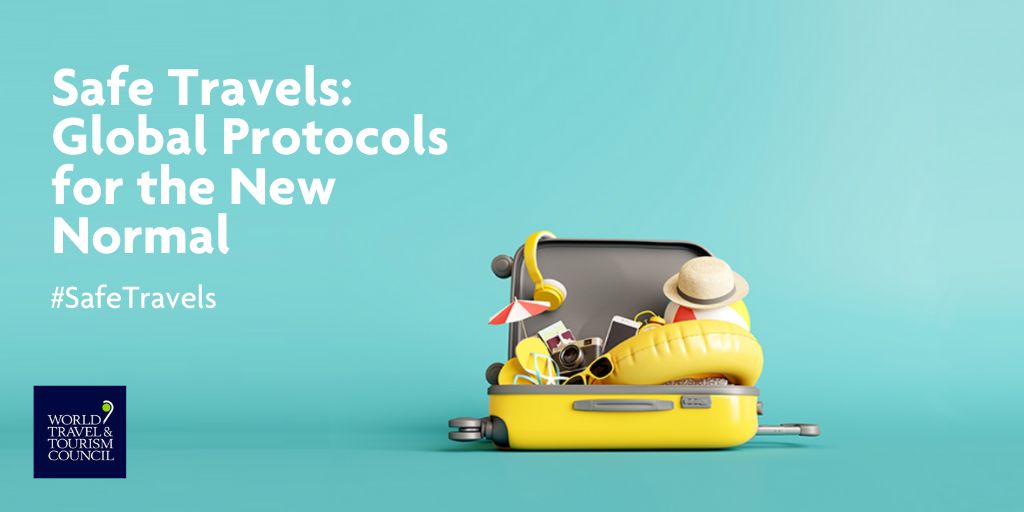 8. Future of Tourism
We're really excited to be part of the movement to reshape the Future of Tourism with signing the new set of Guiding Principles launched by the Future of Tourism Coalition. As a signatory, we commit to place destination needs at the centre of our recovery strategies and do our part to build a better tomorrow for travel and tourism.
These transformative principles outline a bold vision for the future of tourism – one that retains the integrity of destinations, promotes inclusivity and equality, maximises positive impacts for communities and environments, and fosters collaborative change.
As a collective, we can build a better future for all and we're super excited to do our part.
Learn more at Future of Tourism #FutureofTourism
9. Book with confidence
Financial protection
If your adventure needs to be cancelled for any reason, like say a global pandemic, you won't be left stuck and you'll be offered plenty of alternative options thanks to our financial protection through our insurance company. What's more, in the very unlikely event of Adventurous Ewe going under, you'll get your money back and be repatriated if you were on a trip at the time. This cover has been arranged by IPP, International Passenger Protection.
Secure online payments
All bookings can be made online with Mastercard, Visa and debit card or via BACS. We use Stripe to handle all our online payments as it is a payment platform which is a global leader in payment processing offering superior security for both you and us as a company.
Pay in instalments, interest free
We're well aware that adventures can be a significant investment so we've set out to make it easy to afford. Once you've put down your deposit, you can pay the remaining balance off in monthly instalments with no extra charges so you can get out there and live your dream.
Adventure info available through our mobile app 24/7
On booking your adventure, you will receive all the exciting event information via our mobile travel app. You'll have access to all your trip info, training guide, countdowns, live updates, contact info, weather forecasts, kit lists and much more at the touch of a button 24/7 via your mobile phone. No more unnecessary use of reams of paper and the need of carrying around documents with you. The app is free to download and all info is customary to your adventure ahead. A'ppy days.
Travel insurance with COVID-19 cover
Travel Insurance is an important part of any booking. We recommend everyone who travels with us has taken out adequate travel insurance which includes cover for the full value of your adventure with us, the activities undertaken and offers COVID-19 cover.
If you would like to obtain cover for your trip please feel free to contact specialist Insurance Brokers, Campbell Irvine Direct for a quote.

10. Adventure should be for everyone
Adventure…..a challenge taken on by ordinary, everyday people. A level playing field where chief execs rub shoulders with community volunteers, nurses mix with network analysts, teachers unify with tax accountants, builders work alongside bankers, and civil engineers team up with cleaners. Age, budget, travelling solo, with friends, a corporate group or raising money for a charity – it doesn't matter where you're from, what matters is you experience a new and exciting adventure. Our mission is to deliver the best adventure experience to anyone who's up for the challenge. There's a journey that awaits you whether it's a one day trek in the UK or an extreme wilderness adventure in the Arctic Circle. Our trips range from single day to 3-week expeditions and are graded in difficulty from Moderate through to Extreme. There's something for everyone.