Water-To-Go and Adventurous Ewe partner-sheep for the planet
The impact of single use plastic is having on our landscape, wildlife and oceans, it is now more important than ever that we all make changes in order to help our planet. We may not be a huge global company but we're passionate about playing our part and trying to make a huge difference collectively.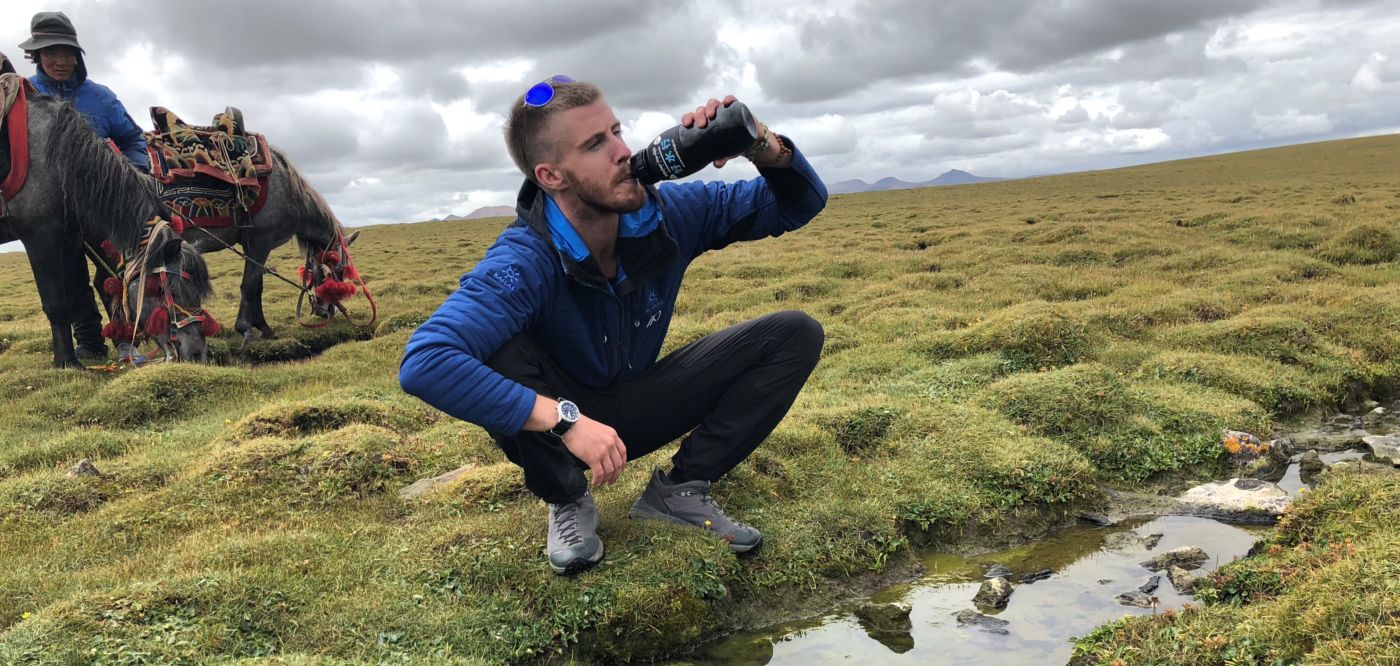 Following an introduction from our local pal in North Wales, Ash Dykes, who is also an Explorer, Extreme Athlete and 2 x World First Record Holder, we met with Dave Shanks, the CEO and Founder of Water-to-Go. We were immediately impressed with Dave's energy and drive on wanting to make a difference to the planet. As this is something close to our hearts, we share his enthusiasm and mission:
Protect our planet by offering an environmentally friendly reusable alternative to single-use plastic water bottles
Protect our customers' health and well-being by offering safe, healthy water anywhere in the world
Protect our customers' finances by delivering clean water at a fraction of the cost of bottled water
Therefore, we have invested in Water-to-Go products so you, our valued flock, will be healthier, wealthier whilst also helping to make the World a better place! Together we can dramatically reduce our consumption of single use plastics and support our responsible travel ethos of 'Take nothing but photos, leave nothing but boot-prints, keep nothing but memories.'
From Mr Water-To-Go himself, Founder & Director, Dave Shanks……"We are delighted to be in partnership with Adventurous Ewe, helping contribute towards their sustainability push by removing any reliance on single-use plastic bottles. We're looking forward to providing Adventurous Ewe clients with clean, safe drinking water from any non-salt water source, whether the journey takes them to Snowdon, the heights of Kilimanjaro, the depths of Guyana or beyond. Branded with the Adventurous Ewe logo, our reusable bottles are a great way to stay hydrated whilst avoiding environmentally disastrous single-use plastic bottles."

How does it work?
The Water-to-Go water filtration system is a little bit like Clark Kent, don't be fooled by its normal looking exterior there is a super-hero lurking underneath.
The super-hero in question is a very clever little filter. Little being the operative word here in more ways than one. Based on technology originally developed for NASA, the filters used in Water-to-Go bottles are uniquely different to the activated carbon filter used in other water bottles. Activated carbon filters will take out sediment and some other materials, whilst Water-to-Go increases your drinking safety by taking out more, including:
Metals including lead and chromium
Dangerous chemicals including "VOC"s (volatile organic compounds) and fluorides
Disease carrying bacteria e.g. E. coli, Cholera and Typhus
Sickness inducing viruses such as Hepatitis A and Norwalk viruses
Potentially fatal parasite eggs (known as Oocysyts) like Giardia lamblia
This is simple, sustainable and pretty essential piece of kit for all our flock traveling to far flung places where water borne disease may be an unwanted souvenir from your adventure! Plus the filters are 100% recyclable and is effective for filtering 200l of drinking water – cheaper than other filters and much cheaper than buying bottled water!

How your next adventure could make a difference?
As part of our commitment to helping the planet, members of the flock you join us for a big overseas expedition will receive an Adventurous Ewe Water-to-Go bottle. This is our way of saying thank-ewe and also making a difference to the consumption of single use plastics in developing countries.
Plus, you can make a difference too. Whether you're doing your bit for the planet, or planning to take on an adventure, grab a Water-to-Go bottle through Adventurous Ewe and receive a 15% discount. Even better, Water-to-Go will donate a further 15% to our charity partner, Cool Earth.
For more information or to order your Water-to-Go bottle or replacement filter, please contact Sue at susan@adventurousewe.co.uk.
For further info on Water-To-Go bottles themselves, feel free to check out https://www.watertogo.eu/.
Thank-ewe for helping the planet.