Meet The Adventurous Ewe Team
The Adventurous Ewe HQ is based in Snowdonia, North Wales which is where Chief Ewe, Jim Young was born and bred. We're a flock of extremely passionate and talented bunch armed with big smiles, loads of experience, plenty of travel stories and always willing to go the extra mile.
James Young
Director
Adventurous Ewe was started by Jim who has been guiding overland expeditions and trekking in some of the most remote parts of the world for over 20 years. Jim's passion and knowledge of world travel is undoubted, if Jim isn't showing you some hidden treasures of the places you'll venture too or meeting local people (he's a bit of a celebrity in Morocco with endless handshakes and the echoes of 'Jims' following him down the dusty roads of Imlil), then he's probably sharing some of his really bad jokes. When not in the mountains Jim's other big passions are sea kayaking, kite surfing and telling bad jokes!
Rashid Imerhane
Mountain Guide
Rashid comes from the Berber village of Imlil in the High Atlas. Rashid is a qualified mountain guide and entertainer. Rashid has led trips all over Morocco, from the Sahara in the south to the Rif mountains in the North, but his passion for trekking and guiding in the High Atlas and Mt Toubkal is infectious as all our groups from both Sahara and Toubkal trips will agree.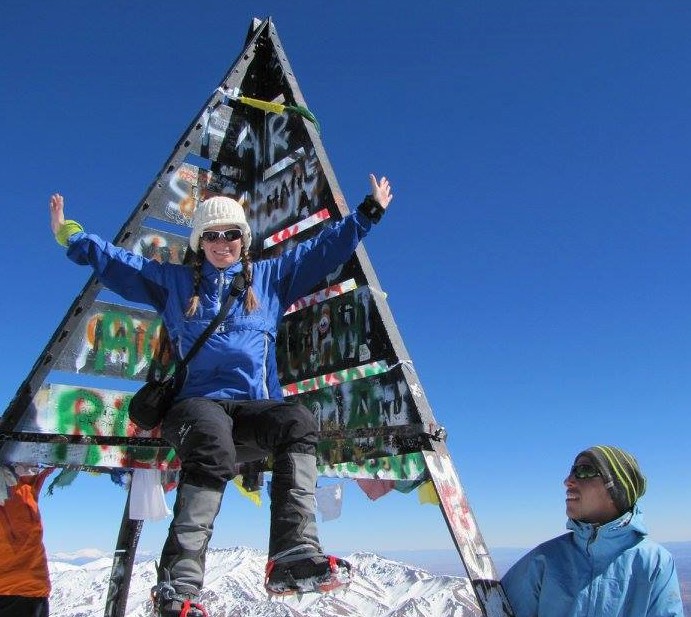 Susan Blunt
Event Director
Sue is blessed with the warmth of Australia in her heart and a passionate adventurous spirit. She will go to the ends of the earth to ensure your event or expedition is top-notch. Sue's drive, enthusiasm and wealth of knowledge of the outdoor events and charity sector sets the benchmark for all things at Adventurous Ewe. From creating new or tailoring existing events, providing marketing insight & guidance, producing supporter journeys & ensuring everyone is well prepared for their event and of course delivering an event experience that is second to none. She invests her imaginative flare and caring spirit into everyone she meets. Sue can often be found in remote parts of the world climbing mountains or taking on ultra-marathons.
Sofia
Arctic Guide
Sofia is from a small village in central Sweden, for the past 5 years Sofia has spent most of her time in the mountains of northern Sweden, either in her hiking boots or with skis under her feet. It was the love for the forest that brought her to the north where she studied to become a nature guide but then found the mountains and could never leave. Sofia has led expeditions through Sarek, Padjelanta and the Kings trail "Kungsleden" to name a few and is always happy to share her knowledge of the flora and fauna and Sami culture.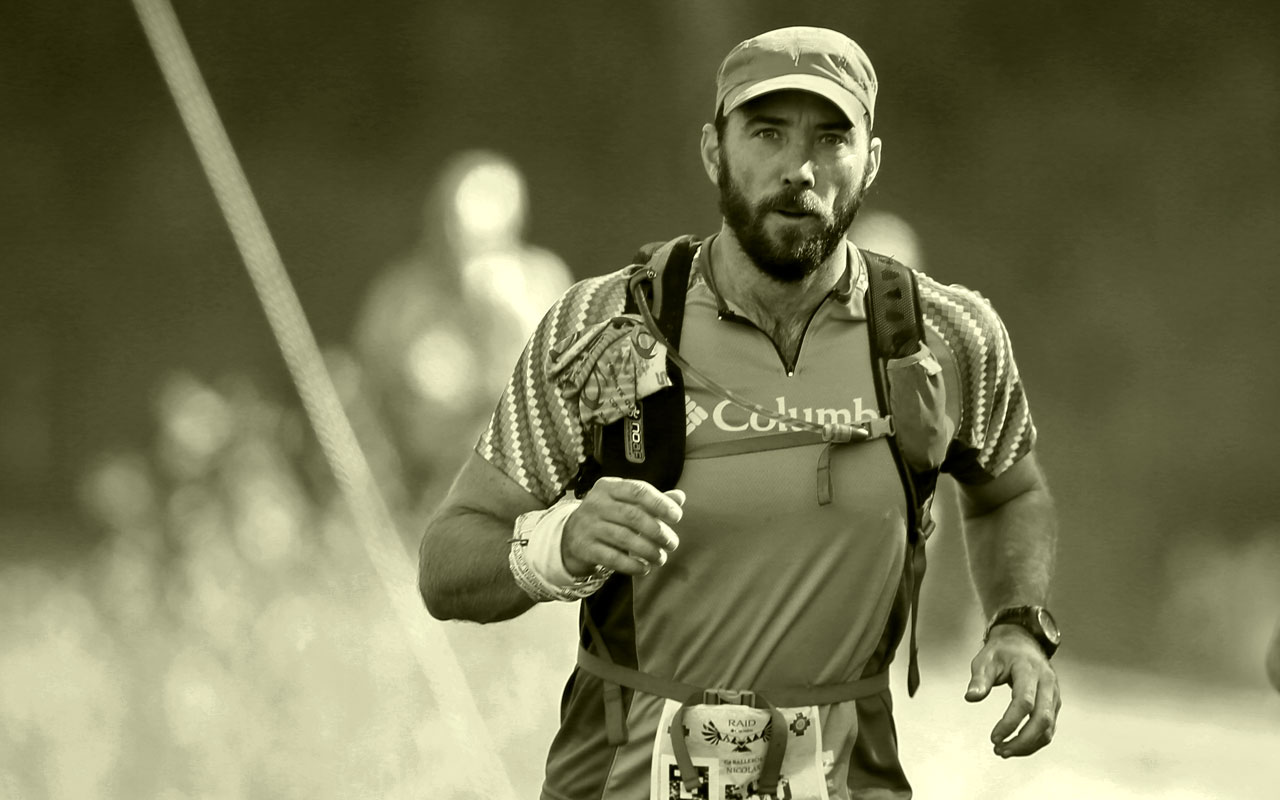 Nico Olaciregui
Mountain & Running Guide
Nico Olaciregui was born in Buenos Aires, He grew up among horses and gauchos of southern Argentina before discovering climbing at a young age in Ecuador. A huge passion for adventure travel Nico spent time climbing, trekking and cycling his way around Asia and South America. Today, these skills are priceless when he leads expeditions and shares the tales of his experiences, Nico is never happier than when completing a high altitude trek or capturing the best photo ever in the magnificent landscapes of Argentina.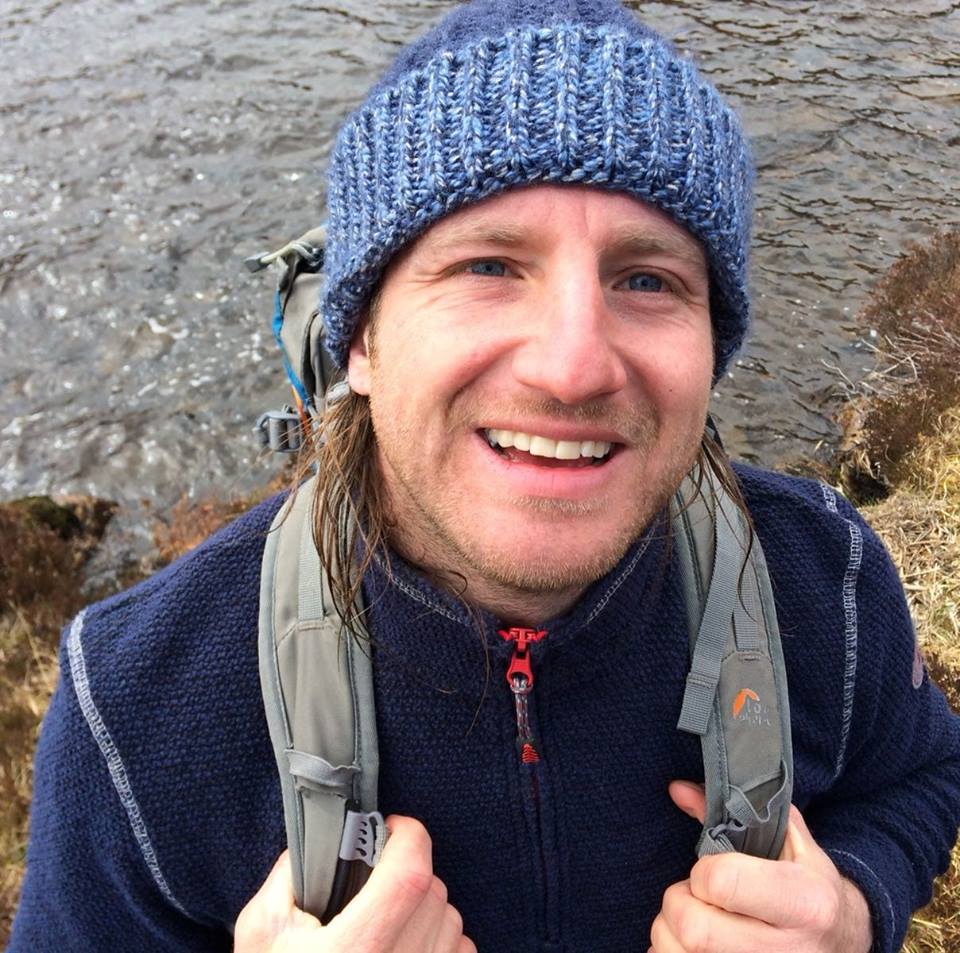 Dan Roberts
Mountain & Cycle Guide
Dan is from Brecon Beacons in South Wales. Having worked as a carpenter for many years, Dan decided to hang up his tools in exchange for his main passion, the great outdoors. Dan's love of adventure and discovery has taken him to all pockets of the globe on amazing escapades. He has climbed the infamous 3000ft vertical rock face of El Capitan, in Yosemite National Park and summited Denali, the highest peak in North America at 6190m. He's a whizz with winter mountaineering and enjoys cross-country and downhill skiing. Dan has been a valuable member of the Adventurous Ewe Team and he can often be seen guiding on Kilimanjaro, Mt Toubkal and cycling the trails of Cambodia and through Europe. Dan's enthusiasm for great outdoors and he's upbeat personality will be sure to keep you in good spirits for your entire trip.