We may be a small family business but we are a resilient company which has been in operation for over 13 years and that has had to face challenges before – starting out during the last global recession, the memorable Icelandic ash cloud and of course Brexit. We know the countries we operate in well and are in the ideal position to help members of our flock navigate what is and isn't safe and offer the best advice on when and where to travel.
With the outbreak of COVID-19 consuming the media and the impact and uncertainty this is placing on many industries including world travel, we wanted to extend to you some peace of mind when booking your travel with us. With regards to deposit payments for overseas trips, we are excited to announce that until 1 May 2020 we are offering flexible deposit payments when you book an Adventurous Ewe overseas trip departing in 2020. What that means is you can transfer your deposit to another overseas trip free of charge if you later decide on another expedition or destination. Please find the full T&C's below.
Rest assured we are working hard to capture up-to-date information regarding the fast-evolving situation of COVID-19. Following the UNWTO's lead, we aim to respond to COVID-19 in a measured and consistent way. We strongly support international collaboration and cooperation needed to ensure pandemic panic does not paralyze the tourism industry which is so important to the global economy as well as sustaining the smaller tour operators and local communities across the globe.
In the meantime, we have plenty of exciting UK based challenges if you're still in need of a quick adventure fix. We've recently launched a brand new adventure – Snowdonia Packrafting & Wild Camping weekend. For more info on any of our UK adventures, simply visit our website.
So if you have any questions about travelling, whether now or in the future, to any of our destinations, please give Jim or Sue a call on 01492 588 069 or drop us an email and we'll be more than happy to chat about all things travel, health and safety.
OUR ODE TO COVID-19….
The year was 2020 and the outbreak of COVID-19,
Which escalated quickly on the world scene.
Its impact felt across the globe,
From economics, to people, to more than one can probe.
But the latest mass rush on toilet paper
Has left us all questioning our caper?
With so much uncertainty and many questions asked,
Rest assured we are monitoring daily developments broadcast.
But we wanted to touch on tourism,
And the vast travel community and it's extensive prism,
From small travel operators, to local porters, drivers, cooks and guides,
Whom without the travel world spinning their family livelihood is taking a slide.
Though now's the time to be diligent with your personal actions and traits,
And look after your parents, grandparents, your sick uncle and your poorly mates.
We echo the importance of protecting yourself and others near,
And consider your information sources before reacting in fear.
We thank you for your patience and understanding during this tentative time,
Though please consider some small scale national adventures in the meantime.
History will tell us how the virus was contained,
And we all await for this to be fully explained.
In the meantime lets pull together with great levels of support,
And stand together as one in a caring consort.
So when it's safe to avoid the looming quarantine,
Please join us and travel the incredible world's wide screen.
Thank-ewe.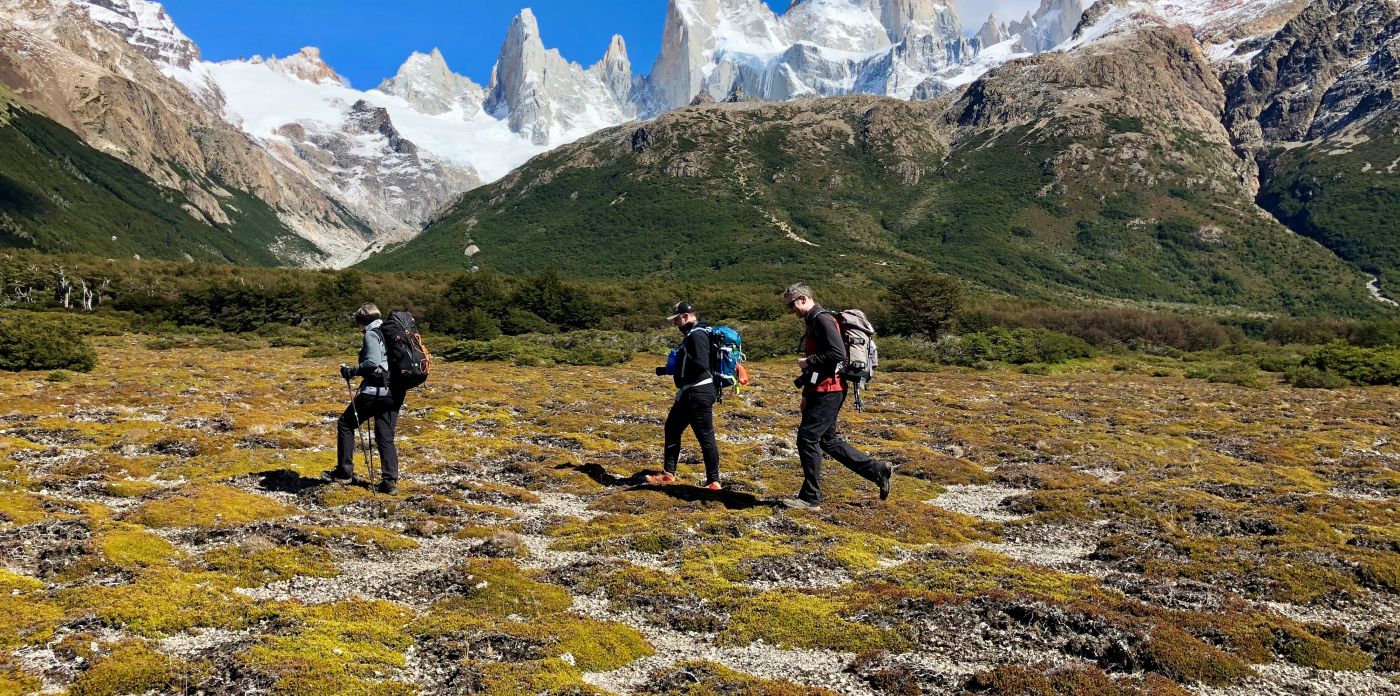 FLEXIBLE DEPOSIT PAYMENT TERMS & CONDITIONS:
Flexible deposit applies to overseas ground only trip bookings made between 6th March – 1st May 2020, subject to availability on the requested trip
The flexible deposit applies to your first transfer only. Any subsequent transfers may be subject to our standard transfer fees
Flexible deposits can be transferred to trips of a higher or lower value
There may be some trips which are not eligible for this offer however we will make this known prior to processing your transfer request
Deposits can be transferred free of charge before 1 June 2020 or before the final balance is due (whichever comes first)
For bespoke charity trips you must contact us prior to requesting a transfer due to charity sponsorship T&C's
If you have already purchased flights for your trip, it is your responsibility to check with your respective airline to ensure your flights can be changed to another date prior to requesting to transfer to another Adventurous Ewe trip
Footnote:
For our existing exclusive overseas trips which have flights included in their package, we will liaise with the main contact of the group/or the charity if any rescheduling of departure dates is required due to the development of the COVID-19. We will do all that we can to minimise any costs incurred, however deposit payments will be transferred at no extra cost.
If you want or need to cancel your plans, check your travel insurance to see if it covers your reason for cancellation.