How to pack for a Snowshoe Adventure on the Kings Trail
The legendary 'Kings Trail' in northern Sweden winds 442kms through the last true wilderness of Europe. Untouched and protected since the early 1900's, you will find yourself in complete awe of this stunning Arctic landscape – the air so crisp, the low sunlight so icy blue, the majestic beauty of the frozen tundras, glaciers and ultimate remoteness and the Northern Lights. It's a journey that you will treasure for a lifetime.
You can expect temperatures anything from – 5°C to -15°C, so it's imperative you fully prepared for your trip of a lifetime. We have put together a few tips on must have kit for snowshoeing the Kings Trail.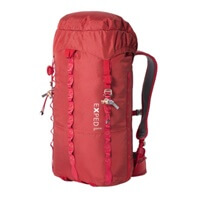 Rucksack – 45 – 65 litre for carrying the kit that you need during your expedition, a snow shovel, group shelter and food & drinks for the day.

A key item on your kit list should be your rucksack or backpack, choose the right one and you'll experience comfort and reliability day after day; choose the wrong one and it can make your life difficult. When choosing a pack there are a few main things to consider:

How long are you going for – are you making the most of a bank holiday weekend or heading out on a two month trek? The amount of time you'll be spending away will greatly affect how much you need to carry and the space required to fit everything in.
Where and when are you going – along with trip duration, when and where you are heading will change what you need to carry. A week's winter mountaineering in Scotland is going to require a lot more layers and equipment than a week's summer trekking in Spain.
Personal preferences – are you a minimalist who loves to travel super light or do you favour comfort? Depending on your hiking preferences not only will your kit list change but also the type of backpack you'll need.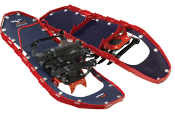 Snowshoes give you the traction you need while walking in snow on the Kings Trail. These will be provided to you on arrival in Abisko.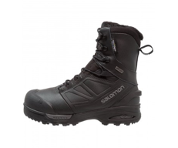 Winter boots – Your snowshoeing experience and performance will also depend on footwear. Your boots must be insulated to keep your feet warm, waterproof to keep your feet dry, not too heavy and have enough stiffness so that you have good control over the snowshoes on undulating terrain and in heavy snow. At Adventurous Ewe we have tried and tested the Salomon Toundra Pro and North Face ChillKat snow boots which were both suitable for this expedition.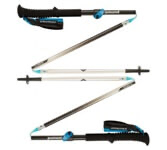 Trekking poles are also useful in conserving energy and aiding in stabilization. Trekking poles will be provided with your Snowshoes in Abisko. If you are going to bring your own trekking poles a collapsible model is much easier to travel with than some rigid models.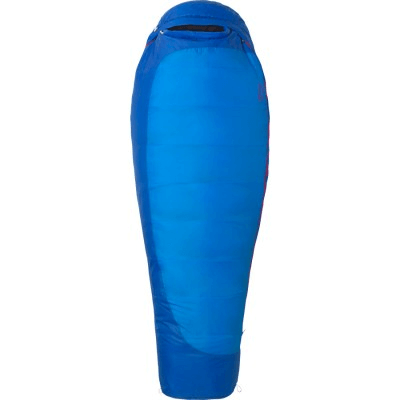 Sleeping bag – 3+ season. The mountain huts have wood burner stoves which help with heating therefore 4+ season sleeping bags are not required. You are welcome to bring a sleeping bag liner for extra warmth and protection of your sleeping bag.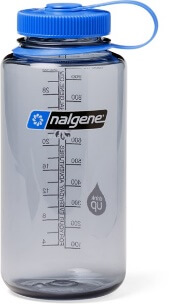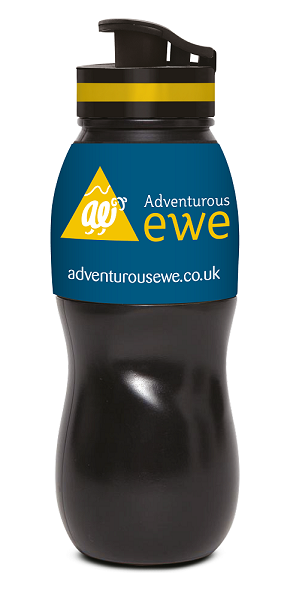 Water bottle – 2 litre capacity. Wide mouthed water-bottle as narrow mouths and camel-packs/platypus/bladder systems will freeze. Recommend Nalgene wide mouthed water bottles. camel-back style hydration systems are not suggested as they tend to freeze up very quickly on the Kings Trail.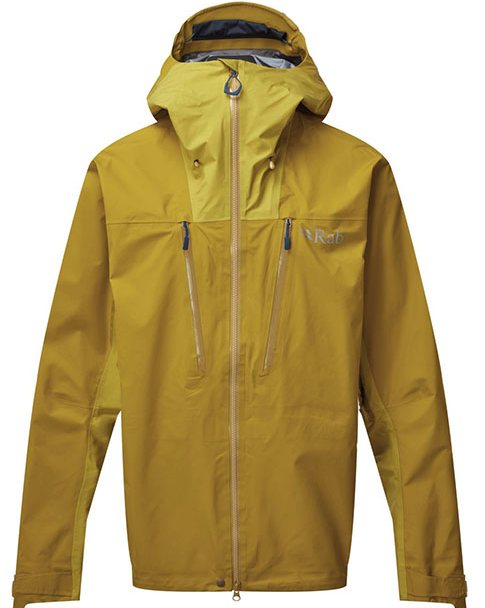 Hard Shell -Waterproof Jacket – It is imperative to have good quality water-proof clothing which is breathable. We recommend the following fabrics: Gore-Tex Pro, Gore-Tex or Páramo. When buying a waterproof jacket for mountaineering, quality fabric is the first thing you should consider. It should be waterproof and breathable with a durable face fabric without being too heavy. GORE-TEX Pro is a great example and has been chosen by a variety of different brands thanks to the excellent combination of durability and performance while still being lightweight and comfortable to wear.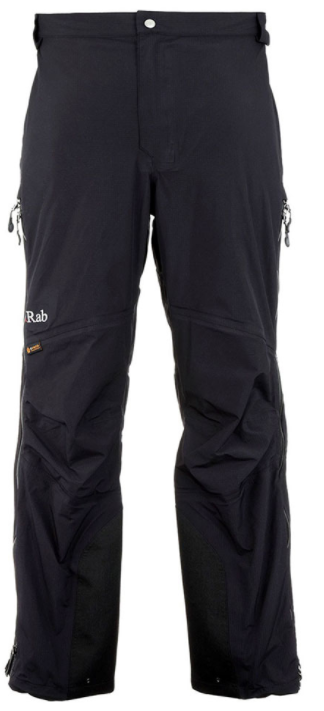 water-proof trousers. It is imperative to have good quality water-proof clothing which is breathable. We recommend the following fabrics: Gore-Tex Pro, Gore-Tex or Páramo.  Ski or snowboarding clothing will also be sufficient.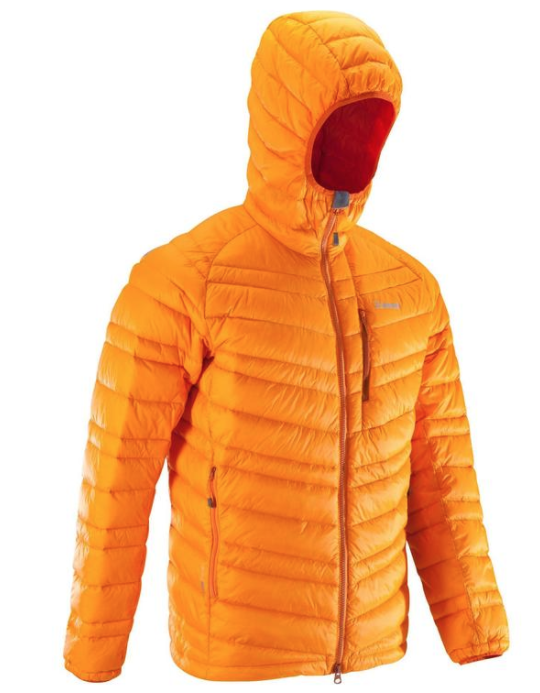 Down Jacket – This is an insulated jacket that is to be worn as your outermost layer in very cold conditions. Can be down or synthetic ideally with a hood. Essential for when having breaks during your expedition.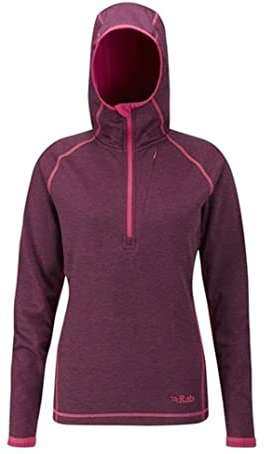 Midlayer or fleece This jacket is to be worn as a mid-layer. Athletic fit is recommended. A mid-layer is any piece of clothing worn over your base layer and/or under your outer shell. Mid-layer choices can vary greatly, from microfleece hoodies to down vests depending on conditions and activities, but they all serve to keep you warm.
The mid layer's role is to insulate and trap body heat, while continuing to allow moisture to make its way to the outer layers. The kind of mid layer you choose may vary according to the conditions you're in and the activity you're participating in.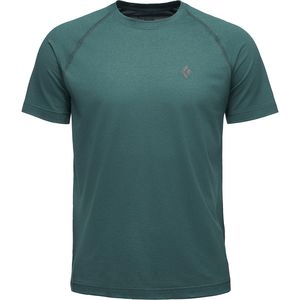 Base Layers – Your base layer's main function is to wick sweat away from your skin and towards the outer fabrics, helping you to regulate your body temperature. Moisture conducts heat 25 times faster than air, so if it can't escape the surface of your skin, you become cold very quickly. In summer, a base layer worn under another light layer will help to reduce your skin's surface temperature through a process called evaporative cooling. They should be close-fitting for for them to work effectively. Don't be fooled into thinking your cotton t-shirt can do the job of a base layer as cotton will hold moisture and you will become cold very quickly.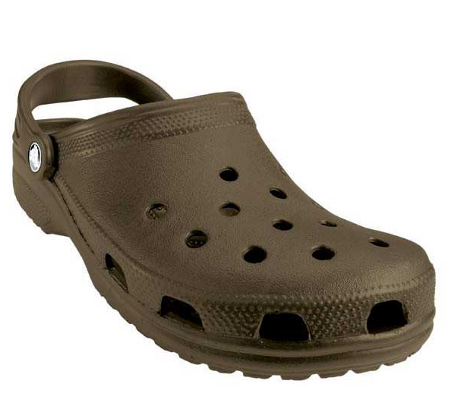 Crocs or Trainers – A pair of comfortable slippers /Crocs or trainers to wear while in the mountain hut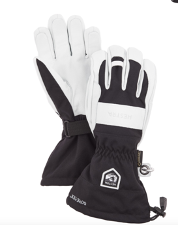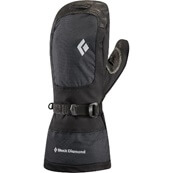 Gloves or mittens – insulated and waterproof (Gore Tex) ski gloves or mitts. We recommend Hestra Alpine or Mountaineering gloves.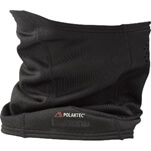 Buff | Neck warmer or merino wool buff – which can also be pulled over the lower half of yourface in poor weather conditions (there are face masks available with an airhole for breathing)

Beanie which covers your ears and is lined for extra warmth
Sunglasses – must have strong UVA/UVB protection. Ideally be wrap-around glasses to fully protect the eyes from potential strong reflections off the snow.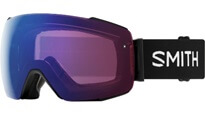 Ski goggles – must have strong UVA/UVB protection. Used in poor or windy weather conditions.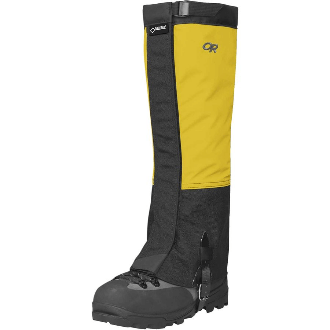 Gaiters – water-proof knee height gaiters to prevent snow entering your boots
LAYERING:
For the ladies, please ensure any bib water-proof trousers have a drop-seat design to help with going to the loo. A basic layering system has three important functions: to wick sweat away from the skin; to trap body heat; and to protect you from the weather. Each part of your clothing serves a different purpose, and works with the other layers to keep your skin dry, warm and comfortable. An effective layering system allows you adjust and regulate your body temperature when active or resting or as weather conditions change. Knowing how to choose your layers could make all the difference.
On joining the team for the King's Trail Arctic Snowshoe Expedition you will receive our exclusive discount codes with independent outdoor specialists: Joe Browns / The Climbers Shop to use online as well as in all four of their shops (Joe Browns in Llanberis and Capel Curig plus The Climbers Shop in Ambleside and Milton Keynes).
And sporting apparel company ashmei where sustainability meets performance. Ashmei specialist in merino wool kit which is biodegradable.