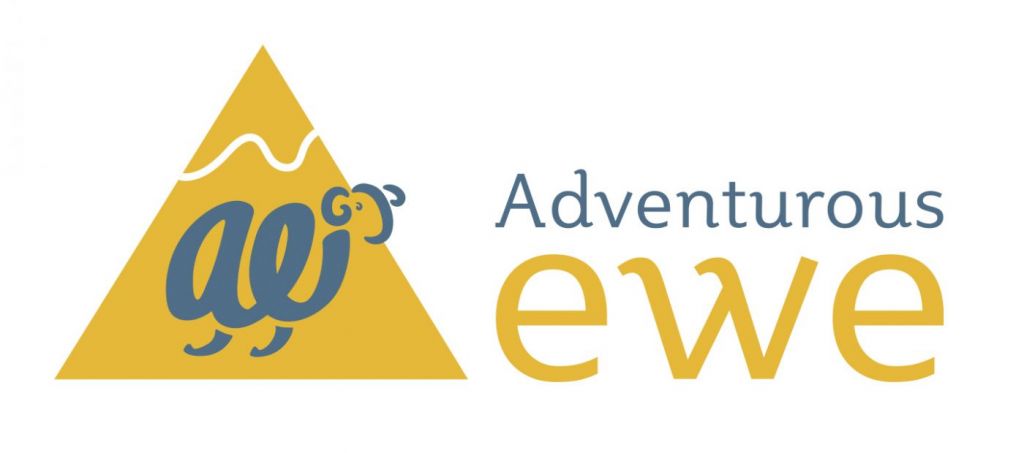 THE NEW EWE…..
After 12 good years the renowned Adventurous Ewe cartoon sheep has been put out to pasture and I'm woolly excited to share with you the deb-ewe of the new look Adventurous Ewe. But before her new warm woolly welcome to the company, I just wanted to say a big ole thank-ewe to the iconic fluffy sheep who has been with me since the very start of Adventurous Ewe. She's seen a lot, travelled at lot, met a lot, grown a lot, though never really spoke a lot? But anyway, I just wanted acknowledge her standing by me for the past 12 years and for being part of this incredible journey. The reason I set up Adventurous Ewe back in 2007, was to try and use my travel experience and enthusiasm from the years of working with Exodus, to show more people the incredible places and experiences the world has to offer. To create a supportive and fun environment to encourage people of all sheeps & sizes to try something new, enjoy the great outdoors, explore the world, have an amazing adventure, to give something back, step out of their comfort zone and meet other like-minded people and create new friend-sheeps. I count my woolly blessing that this venture is well underway, so a big thank-ewe to all those involved for being part of this fab-ewe-lous journey and wild adventure.
THE TALE OF THE NEW EWE
Initially it was hard to come to terms with the need for putting the current sheep icon out to pasture. But I am passionate about continually raising the baa here at AE HQ whilst also using it as an opportunity to give something back to this incredible planet that we are fortunate enough to explore. Also, I'm am hugely passionate about using other small independent companies and aware of the importance of supporting each other, therefore the lovely Rachel from Starfish Graphic Design in nearby Llandudno, was tasked with creating the new ewe. Rachel has been involved with Adventurous Ewe since the early years, so she was perfect to take the company to the next chapter.

Here's Rachel's story of how the new ewe was born:
"The challenge was to create movement and a feel of adventure within the spirit of the company. Moving away from the cartoon 'ewe' in the previous logo and creating a more fluid version whilst still retaining the personality of 'ewe'.
After experimenting with many illustrated 'ewes' a hand drawn signature 'ae' formed the body of 'ewe' which can be used independently or in its entirety, with added features our 'ewe' was born. The selected typeface personality also depicts movement particularly the 'w' and the flicks and kicks in 'Adventurous' was a perfect fit. After 'ewe's' feedback a peak was added giving a sense of place.
When the logo is utilised as a stacked version the 'w' mirrors the legs of 'ewe' giving an almost water reflection effect below the peak. We have also created reverse colour options giving plenty of scope for usage. Colours have been retained to that of the previous logo however warming up the tone of the yellow and toning the blue to create the feel of sun, sky, lakes and nature."
So a big thanks again to Rachel for her amazing creative flair and to all those who have been part of the development process. #thisflockrock
And there's more, I'm also woolly, woolly excited to launch the first ever Adventurous Ewe showreel thanks to our amazing pals at The Creative.
Now you can check out the 'new ewe' in action in her very own deb-ewe video appearance………..
The excitement doesn't stop here, I'm absolutely thrilled to announce the following new chapters to our adventure journey which our new ewe is bringing with her…

WATER-TO-GO PARTNER-SHEEP FOR THE PLANET
The impact of single use plastic is having on our landscape, wildlife and oceans, it is now more important than ever that we all make changes in order to help our planet. We may not be a huge global company but we're passionate about playing our part and trying to make a huge difference collectively.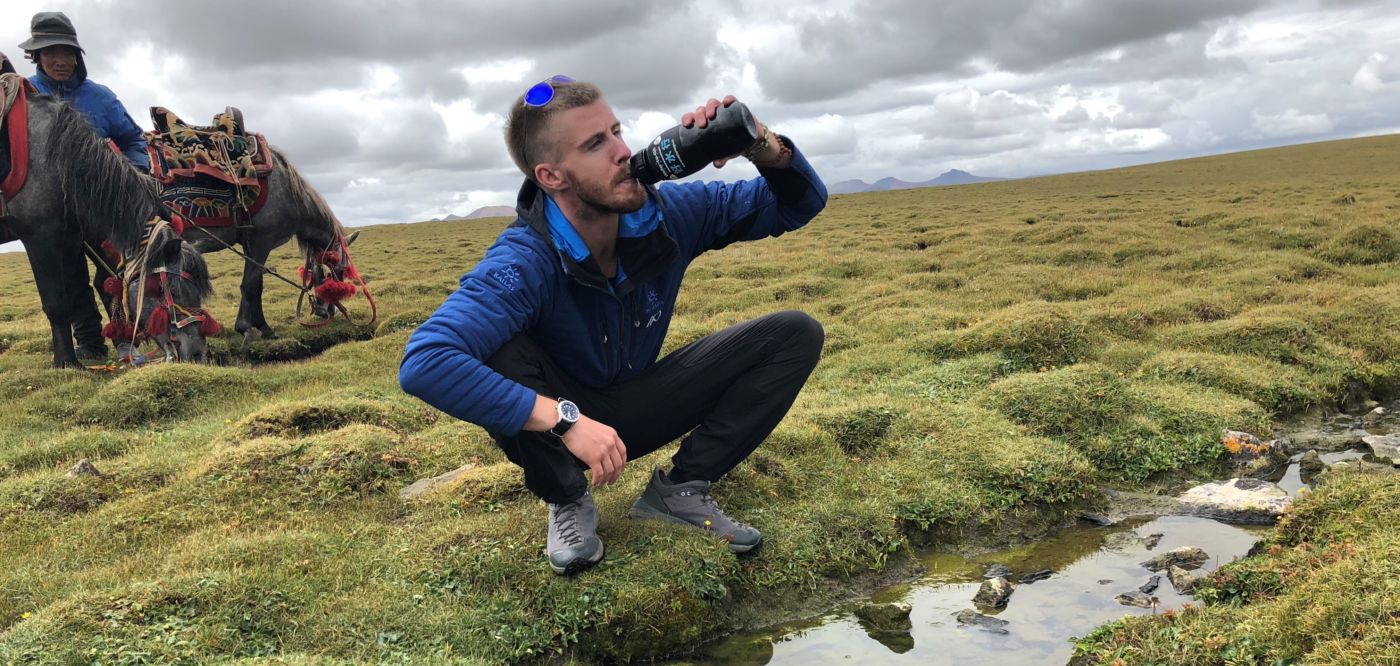 Following an introduction from our local pal in North Wales, Ash Dykes, who is also an Explorer, Extreme Athlete and 2 x World First Record Holder, we met with Dave Shanks, the CEO and Founder of Water-to-Go. We were immediately impressed with Dave's energy and drive on wanting to make a difference to the planet. As this is something close to our hearts and we share his enthusiasm and mission:
Protect our planet by offering an environmentally friendly reusable alternative to single-use plastic water bottles
Protect our customers' health and well-being by offering safe, healthy water anywhere in the world
Protect our customers' finances by delivering clean water at a fraction of the cost of bottled water
So we've invested in Water-to-Go products so you, our valued flock, will be healthier and also helping to make the World a better place! Together we can dramatically reduce our consumption of single use plastics and support our responsible travel ethos of 'Take nothing but photos, leave nothing but boot-prints, keep nothing but memories.'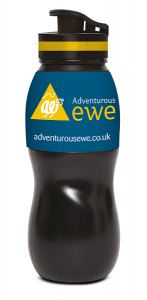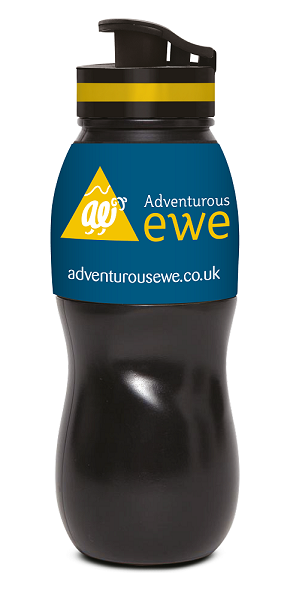 From Mr Water-To-Go himself, Founder & Director, Dave Shanks……
"We are delighted to be in partnership with Adventurous Ewe, helping contribute towards their sustainability push by removing any reliance on single-use plastic bottles. We're looking forward to providing Adventurous Ewe hikers & bikers with clean, safe drinking water from any non-salt water source, whether the journey takes them to Snowdon, the heights of Kilimanjaro, the depths of Georgia or beyond. Branded with the Adventurous Ewe logo, our reusable bottles are a great way to stay hydrated whilst avoiding environmentally disastrous single-use plastic bottles."
More info can be found on our website.
OTHER NEW PARTNER-SHEEPS
New for 2019, all your trip info is available on your mobile phone through our brand new travel app, Vamoos.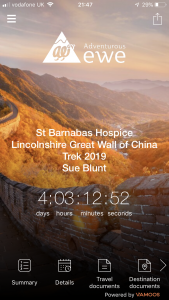 Vamoos creates exceptional travel experiences by bringing any trip to life with all the information you need for your adventure at your fingertips. Available anytime, anywhere, all accessible offline. It adds a fantastic level of excitement before and during your adventures, whilst also keeping you up to date with all the latest travel info.
So join us for your next adventure, an enjoy the free use of our Vamoos travel app.
New outdoor retail partner-sheep with Joe Brown and The Climber's Shop
With sticking to our ethos of supporting independent and smaller companies we have moved away from the big outdoor retailers in order to support and promote the local independent retailers. We are absolutely delighted to announce our new retail partner-sheep with the historic outdoor brand, Joe Brown and The Climber's Shop.
To help you get the very best from your next adventure with Adventurous Ewe, Joe Brown and The Climber Show are kindly offering any members of our flock a 10% discount* in either of our Joe Brown shops, The Climbers Shops or online at https://www.climbers-shop.com/ They offer a large choice of kit that they all use themselves while climbing, hiking, mountaineering, running, travelling or enjoying expeditions across the globe. They pride themselves in sharing their vast knowledge and experience of equipment so you can choose the right gear to suit you.
Our exclusive discount code will be given to you once you have signed up for an adventure with us. You are welcome to use the code to claim your discount online but should you find yourself in Llanberis, Capel Curig, Ambleside or Milton Keynes you will find exactly the same range available with smiley friendly staff to help you find the very best deals. Just ask about their boots, ice axe and crampon deals where you can save up to 20%! Oh, and on the subject of boots – they are Pro stockists for Scarpa meaning that they hold up to size 50 in stock and even have some La Sportiva styles in half European sizes so that you can be sure of getting exactly the right fit – now that's got to be worth a visit!
*discount is not applicable to books, food, maps, fuel or items already reduced.
Our beloved crew are now kitted out in Adventurous Ewe branded merino wool kit courtesy of ashmei athletic apparel, where sustainability meets performance. ashmei are specialist in merino wool cycling, running kit and base layers which are highly biodegradable (go the sheep)! It's just one more way we are trying to reduce our impact on the environment.
Join the flock and you can receive a discount code for ashmei's high quality apparel. https://ashmei.com/

NEW TREK LAUNCH FOR 2020
Well done on getting this far on the blog, I really appreciate your determination of continuing to hoof up all our latest news. To keep the fodder rolling, we're really chuffed to announce a new and ewe-nique trek for Adventurous Ewe…..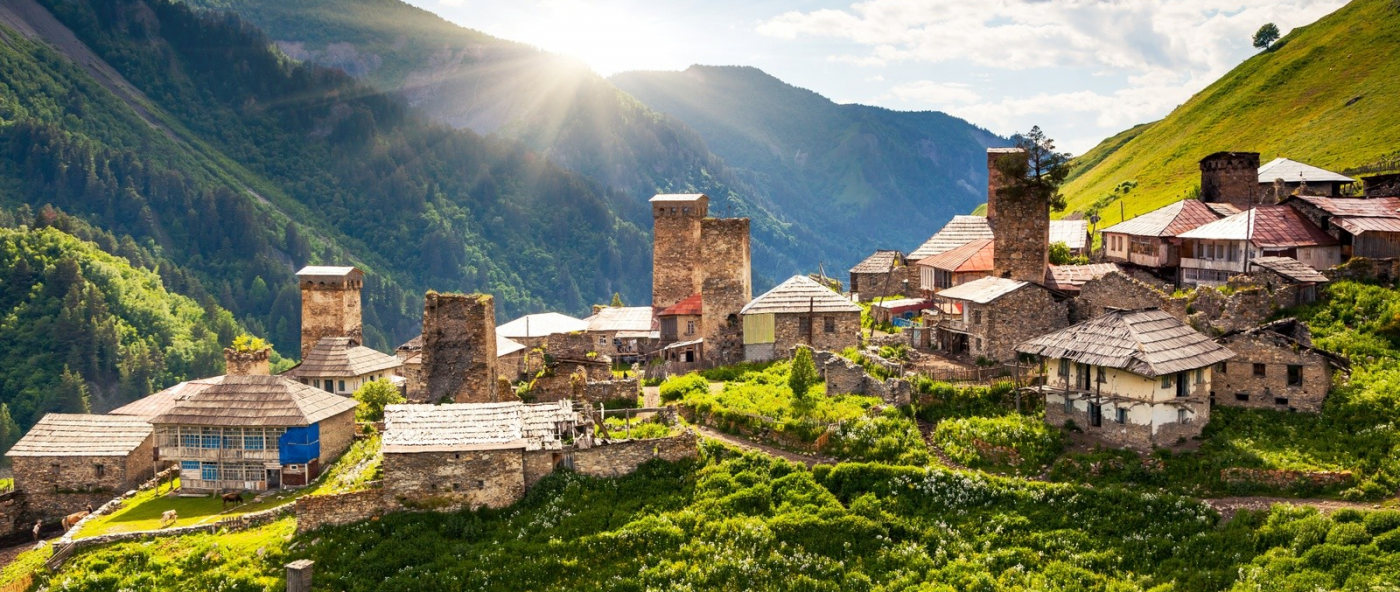 Trek Georgia & the Caucasus Mountains
Situated at the crossroads between Asia and Europe, Georgia is fusion of vibrant small towns, UNESCO-listed churches and monasteries, captivating history, fascinating culture and jaw-dropping landscapes. For thousands of years traders and adventurers have crossed through Georgia on the historic Silk Road and their legacy still remains today.
You will experience the enchanting city of Tbilisi before embarking on your trekking adventure of the Greater Caucasus Mountains, the stuff of real adventures. With following both old and new trails you will be surrounded by snow-capped mountains which dominate the skyline, flourishing valleys, pass through remote mountain villages and be in awe of monasteries, churches and cathedrals some built in stunning locations, surrounded by gardens and forests and perched on top of dramatic gorges. Your route will also take you over the stunning Atsunta Pass at 3431 metres, one of the highest passes in Georgia. The range of scenery is immense of this much unchartered wilderness. Georgia is also famous for its wine, which has been produced here for almost 10,000 years, crafting the perfect finale for your epic backcountry adventure.
For more info, please hoof over to our website. The group size for this trek is limited due to the remote nature and our responsible travel ethos. However, for the first 5 registrations, you will receive a 5% discount. It may not appear much, however we always pride ourselves in pricing our trips fairly and ensuring a suitable donation is made to our partner charity, Cool Earth, as part of our ongoing partner-sheep.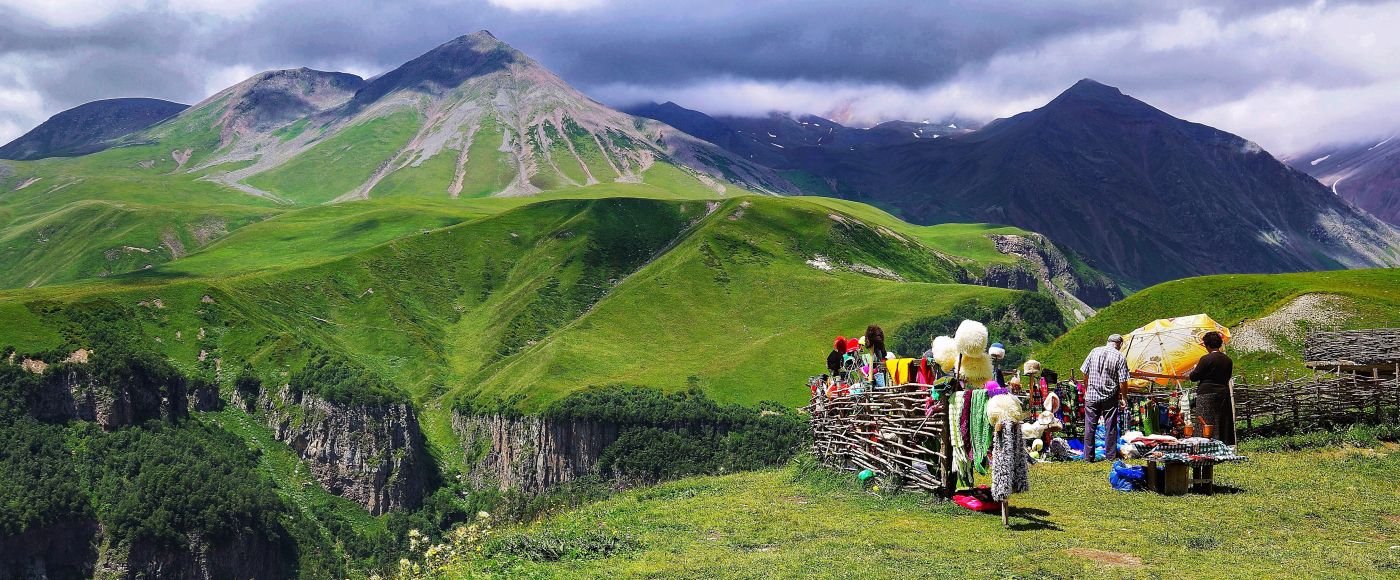 And finally, what does the new ewe stand for:
Big adventures, small boot-prints
Adventurous Ewe creates and delivers overseas expeditions and UK challenges whether they be trailblazing itineraries to remote pockets of the globe or classic bucket list adventures. We are passionate about igniting your adventurous spirit and achieving the extraordinary in some of the world's most incredible places. Whether you're a company, a charity, a flock of friends or a solo traveller, join us for your next adventure and know that you're also helping the planet through our partnership with the fab environmental charity, Cool Earth. We not only want to make a difference to your life, your experiences and your stories, but to the lives, communities and environments of this awe-inspiring planet.
We believe in epic goals, trailblazing adventures and pushing boundaries
We cheer, salute and support every person stepping outside their comfort zone
We celebrate the things that make us different and doing things that make a difference
We dream big, aim high, inspire others and believe #ewecandoit
Tourism can be a powerful force for good. This is what I love about these journeys and part of the reason for setting up Adventurous Ewe. To be on the road and keep travelling as long as I can with people willing to step out of the comfort zone and explore and help this incredible planet. When tourism is managed sustainably and meaningfully it can really help to protect and preserve a place. So get up, get out there, and experience the best this amazing world has to offer. Seek out authentic and immersive trip experiences and adventures, something that you will be able to look back on and remember for a long time.
So bring on the next chapter of adventure travel and may the new ewe not only make a difference to your life, your experiences and your stories, but to the lives and environments of all this awe-inspiring planet that we call home.
Happy adventures to ewe!
Jim