Toubkal Trek

Our Mt Toubkal summer and winter treks have long been a popular trip for our clients. Morocco is long haul destination on a short haul flight. Only 3.40hr flight from the UK and within no time you find yourself in a land far removed home. I'd recommend an early flight arriving in Marrakech in time for lunch to maximise your stay in Morocco.
On arrival in Marrakech you are immediately aware of the smell of spices, the shouts from the stall sellers, snake charmers and brightly coloured pottery as you wander the souks in the heart of Marrakech.
On our arrival day we only have a few hours for lunch and a short time to explore Marrakech before we transfer to Imil,which is the base for our trek up Toubkal. If you have the time I'd recommend adding an extra night in Morocco too explore the souks and night markets of Marrakech.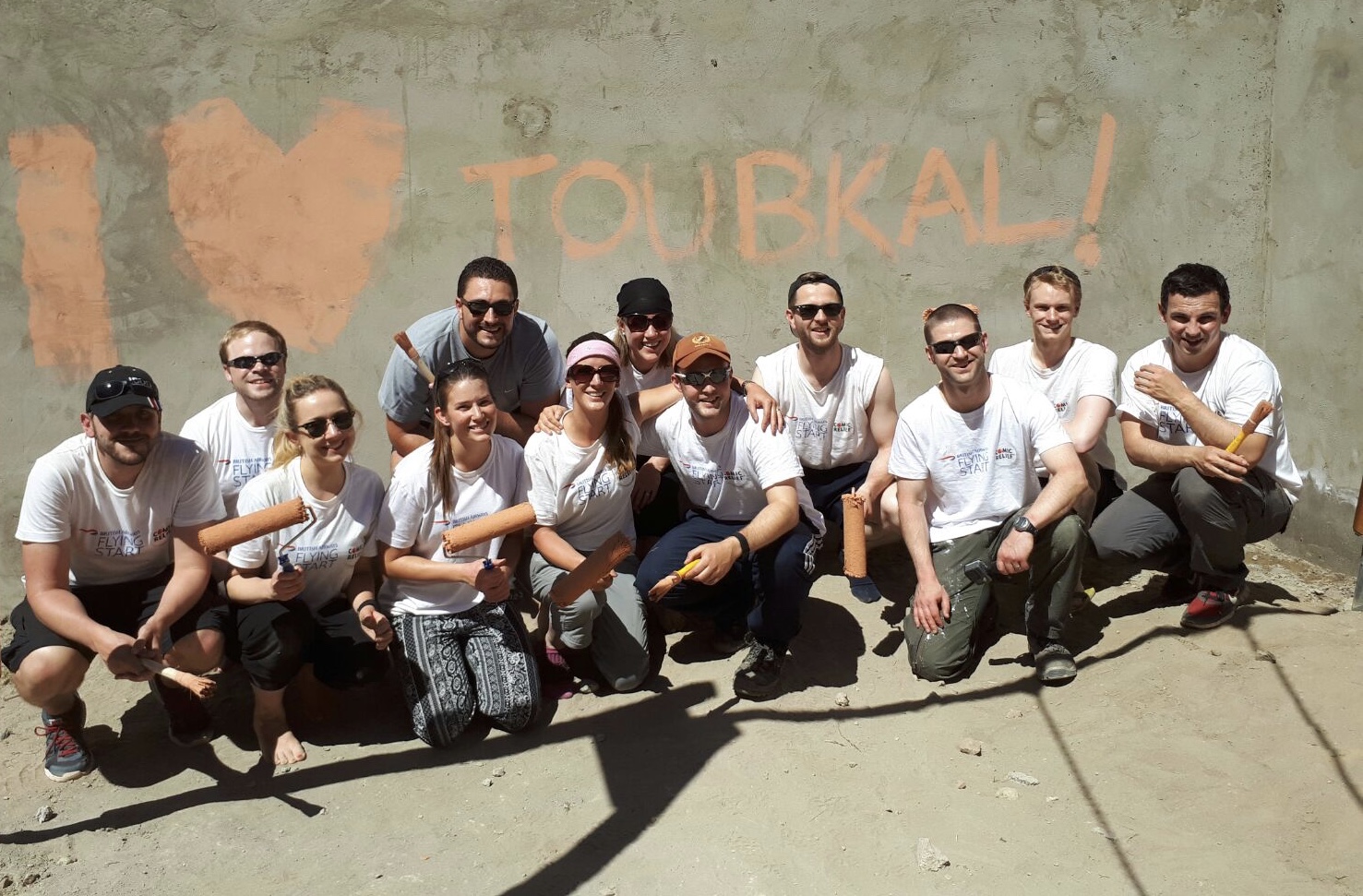 The village of Imlil is a small Berber village in the foothills of the High Alas. Wondering around the village and stocking up on supplies bofore your trek is must. You'll get to meet the locals and put money directly back into the community.
Following a good nights sleep in a local riad and a good fill of Moroccan cuisine, it's time for you to begin your trek up the Mizane Valley to the refuge. This takes around 6hrs walking to the Neltner refuge and ensuring you take your time to acclimatise and stop for a freshly squeezed orange juice form the many stall en-route.
When to go:
During summer you will camp at the refuge and winter we stay in doors. You'll receive a warm welcome and plenty of mint tea and snacks on arrival. A good tip is to take the time to walk around the refuge keep active as it will help you with acclimatise to the altitude of 3002mt.
The climb to the summit of Toubkal in summer or winter is not without its challenges, but very achievable. Once on the summit you'll be rewarded to magnificent views across the Marrakech plain and south towards the Sahara. It is a spectacular summit and worth all the effort.
Our summer and winter treks offer completely different experiences and both are suitable for high altitude beginners or those with more experience in the mountains. Each trek takes a different route and each offering a different challenge. To choose a favorite time of year is almost impossible. One thing is for sure whichever time to travel to Morocco you sure to have a very warm welcome and incredible fun filled adventure, leaving you wanting to come back form more.
Testimonials:
This is the kind of service which makes a business shine.Jim was kind friendly and helpful whilst planning my trip.
The guide and driver provided for our adventure in Morocco were fantastic. The trek itself was enjoyable and we were well taken care of. Our cool was brilliant and when we arrived at the mountain refuge our tent was already put up for us.
First class service throughout. Can't recommend Adventurous Ewe highly enough. I will be booking my next trip with them very soon.
Thank you
"Vicky"
Just returned home from the Winter Toubkal Trek and my second trek with Adventurous Ewe. It was an amazing experience surrounded by breathtaking scenery and would recommend to anyone wanting a challenge at altitude. Jim and Sue were a great team with a wealth of knowledge about the local area and guides. 10/10!
"Lyndsey"
I have just returned from our teams winter climb of Toubkal we experienced very difficult weather conditions but still we were very lucky to summit. The trip from booking to getting us back to the airport was laid on with no stress to the team at all, there was nothing wanting at all. The team was led by our UK guide Dan Roberts who was a massive Safe pair of hands a true professional.
Adventurous Ewe also used the best most senior local guide which through his knowledge allowed us to have our window of opportunity in Heavy snow to summit where other teams didn't. We also needed that experience to get through a difficult decent of the mountain. The accommodation, meals and all other arrangements were without fault. The Atlas Mountains is a beautiful and testing place to be in winter Adventurous Ewe will give you the best ever trip at a brilliant price. Don't think just do it!!!
"Jason"