Overview
Map & Itinerary
Essential Info
Pics & Vids
Dates & Prices
Highlights
An epic two-wheeled journey conquering Wales from top to tail in just 3 days
From Conwy Castle in the north to Cardiff Castle in the south and three mountain ranges inbetween
Cycle 195 miles with 3550m of ascent traversing the best countryside Wales has to offer to a cyclist
Climb mountain passes, whizz through spectacular Welsh countryside & quiet rural lanes and swoop past lakes on thrilling descents
A fantastic journey full of history, wildlife and beautiful landscapes from Snowdonia to the Brecon Beacons
Adventure with purpose as we support the fantastic work of the Snowdonia Society and Cool Earth
Join us for this wheely wild Welsh cycling adventure
Private bubble trips available for groups over 10 people.
Overview
Branch out and discover an entire country from a new vantage as you cycle from the top to tail of Wales. This tough two-wheeled journey traverses the country's most mountainous landscapes. Cycle from the Brecon Beacons to Snowdonia but the support of your crew and fellow team-mates will see you experience the wonders of Wales in a new and authentic way.
From Britain's most complete walled town of Conwy your North to South Wales journey begins at the World Heritage–listed Conwy Castle. Your route will wind along country lanes taking you through the picturesque landscapes and undulations of Snowdonia National Park. Leaving Snowdonia you'll enter the mountains and reservoirs of Mid Wales and the beautiful Elan Valley. This incredible traverse has been nominated as one of the best cycling routes in the UK embellished with spectacular scenery.
Continuing along idyllic countryside steeped in history you'll conquer some iconic mountain climbs before sweeping down the quieter Taff Trail to enter Cardiff. The buzz of excitement will reverberate through your legs as you reach your final destination of Cardiff Castle in the medieval heart of Wales's capital city. This top to tail cycling trip for those who are up for a challenge and keen to discover the diverse delights of Wales.
We look forward to welcoming you to our home-land soon.
Day 1
Arrival and trip briefing
Arrive in the early evening to the walled market town of Conwy where you will overnight after receiving a full trip briefing and the chance to meet your Cycling Leader and fellow team-mates. A pick-up service is available from Llandudno Junction train station on request.
Included
Accommodation: Hostel
Day 2
Cycling Conwy to Machynlleth: 62 miles / 1560m ascent
Starting from the coast at the base of Conwy Castle your route winds through the stunning green farmlands of Conwy Valley to the picturesque Welsh village of Betws y Coed. Pedalling along the spine of Snowdonia National Park you will tackle the first of your big climbs at Crimea Pass 440m which take its name from the Crimea war dating back to 1854. You'll welcome the sweeping descent into Dolgellau which is known for its wild and beautiful countryside and places of historical interest. Another climb leaves Dolgellau in your shadows with your final destination for the day in view. Descending down to Machynlleth you'll be in awe of the scenery as this historic town sits at the mouth of the Dyfi estuary in the heart of the UNESCO Dyfi Bioshere, an area of outstanding natural beauty and diversity. Day one in the saddle done!
Included
Meals: Breakfast & lunch
Accommodation: B&B or hostel
Day 3
Cycling from Machynlleth to Tal-Y-Bont on Usk: 93 miles / 1420m of ascent
Leaving Machynlleth behind your day starts with a climb to the highest point of the of ride – Bryn y Fedwen at 509m. Following the scenic Lon Las Cymru Cycle route, there's steady decent to Llanidloes before winding along the undulations to Rhayader. This spectacular trail climbs past three reservoirs in the heart of beautiful, mountainous Mid Wales. Following the line of the old Birmingham Corporation Railway, which was built to help construct the Elan Valley reservoirs, these are a string of four narrow lakes running north-south. From the Elan Valley Visitor Centre the route climbs past Caban Coch and Garreg Ddu Reservoirs with their fine dams and an ornamental water tower, to the end of Penygarreg Reservoir. When the reservoirs are full you will be rewarded with the sight of millions of gallons of water cascading over the dam walls. The tunnel near to Rhayader is a nature reserve for rare bats. The trail is also right in the heart of Red Kite country so be prepared to see these magnificent birds with their distinctive forked tail wheeling in the thermals above you. After 10 miles you'll rejoin the Lon Las route to Builth Wells. The afternoon brings a welcomed gentler route skirting the Black Mountains and winding through the Brecon Beacons National Park. Here lies your overnight stay in the quaint canalside village of Tal Y Bont on Usk. There's 3 pubs in the village and you're assured of a warm welcome as the village goes out of its way to cater for visitors.
Included
Meals: Breakfast & lunch
Accommodation: B&B or hostel
Day 4
Cycling from Tal y Bont on Usk to Cardiff: 45miles / 570m of ascent
You final day in the saddle. Leaving Tal Y Bont on Usk following the shores of the reservoir is your final big climb of the challenge ascending 354 metres. With the highest peak in South Wales, Pen Y Fan, behind you its down hill into Cardiff.
Following the river Taff on the Taff Trail to avoid the busy roads entering Cardiff you'll pass the Principality Stadium the home of Welsh rugby before reaching your final destination at Cardiff Castle. The sense of achievement and pride of knowing that you have cycled the length of a country will be reverberate through you as you celebration your accomplishment with your fellow team-mates and crew. Knowing that Tour Du France legend Geraint comes from Cardiff is a fitting end to your two-wheeled adventure.
On completion of your Top to Tail Wales ride, there is a return shuttle service to Conwy for a cost of £85.00 per person including your bike.
Included
Meals: Breakfast & lunch
Why go
Homegrown cycling adventure
Since the COVID-19 pandemic has had a huge impact on local communities and livelihoods, we're keen to promote adventures on home ground particularly to help support the local tourism industry here whilst also giving you the chance to get out and explore our incredible Welsh landscapes in a safe and fun manner.
This cycling journey has been designed to deliver an amazing experience and showcase the some of the most stunning landscapes across Wales whilst also giving you the chance to step out of your comfort zone and gain a greater understanding of the mountains, national parks, local environments and communities. Plus you can experience the pride of cycling the length of Wales under your own power.
Pre-trip info
On booking this cycling adventure, you will receive all the exciting trip info via our free mobile travel app.
You'll have access to your itinerary, trip countdown, live updates, contact info, weather forecasts, know before you go trip info, kit lists and much more at the touch of a button 24 hours a day via your mobile phone. No more unnecessary use of reams of paper to benefit the environment and the need of carrying around documents with you. A'ppy days.
Pre-trip support
With being a small family business we pride ourselves with providing personal, professional and friendly service. We appreciate that everyone has different levels of experience and reasons for wishing to embark on this cycling journey and therefore require varying levels of support and guidance. We're here to help you every step of the way from the moment you join the flock all the way through to completing the challenge and beyond. Jim and Sue's knowledge and expertise stems from dozens of years of travelling and exploring the UK in order to fully support you in the lead up to your adventure plus their huge passion for two wheeled travel through their home-land.
Safety and Well-being
Adventurous Ewe puts the safety and well-being of you, our leaders & crew and the communities we visit at the centre of all our operations, always. Your safety and well-being is our top priority.
Our Top to Tail Wales Cycling Challenge requires individual preparation as this bike adventure is designed to take you out of your every-day comfort zone and achieve something great. Rest assured we have a thorough Safety Management System, indepth risk assessments and risk management systems in place together with new health and well-being procedures.
For more info, please visit our Safety and Well-being page.
Top tips
Train in your cycling kit in varying weather conditions so you know your kit is both suitable and comfortable for your trip. Make sure you include some good hill training and mileage on the bike
Ensure your bike is set up correctly. Speak to a specialist at your local bike shop if you are unsure
Have your bike fully serviced before this trip
Get you butt used to being in the saddle for consecutive days of cycling
Be self sufficient and ensure you have everything you need with you on the bike ie. puncture repair kit, spare inner tubes, snacks, electrolytes, mobile phone, bike light/s, etc.
Know how to change a puncture. The crew will be there to help if you experience more technical bike issues
Be fully aware of the Cycling Highway Code
Have two bags – a small bag to leave in the support vehicle with any additional items of clothing, spare bike parts, snacks etc. and your main luggage/travel bag which will be transferred from hotel to hotel
Bring your own facemask (optional) and hand sanitiser (essential)
Bring your own water bottles that you can refill at the checkpoints and avoid plastic bottles
Most importantly……ENJOY THE ENTIRE EXPERIENCE
Adventurous Ewe Leaders and Crew
You will be accompanied by certified Adventurous Ewe Cycle Leaders and Support Crew. Our Leaders are first aid qualified and have extensive experience in leading cycling trips throughout the UK. They will be ultimately responsible for the running of the itinerary and the safety of your group.
There will be a support vehicle accompanying the group together with a bike mechanic. All the crew are passionate about cycling and are there to actively help ensure you have a great two wheeled journey the length of Wales.
Leaders and Crew will carrying full safety equipment and first aid kits with them at all times. Please note, these kits are for emergencies only so please come prepared with your own personal first aid items. The Leaders and Crew will also be in constant radio communication with the vehicle drivers throughout your adventure.
Group size
We pride ourselves in small group travel to minimise the impact on the environment, to maximise your safety and wellbeing and to make your experience more authentic.
The minimum group size for the the Top to Tail Wales bike journey to run is 10 people and the maximum group size is 18 people.
You are most welcome to join this trip as a group of friends, family, colleagues, a private bubble or as a solo traveller. You are also welcome to use this trip as a fundraiser for the charity of your choice.
If you have a group of over 10 people, we would be more than happy to run a private trip for your team, your charity or your company.
For any further info or to chat about running a bespoke trip, we'd love to hear from you at info@adventurousewe.co.uk or call 01492 588 069.
Group management
This cycling challenge is a team adventure and not designed to be an individual competitive race. You are welcome to cycle at a pace that you are comfortable with as you will have a GPX file of the route to follow. There will be a cycling leader/s accompanying the group and the support vehicle usually travels at the rear of the group. There will be checkpoints will people can rest and regroup.
We encourage team spirit and support of each other to ensure everyone has the best opportunity to complete the challenge and enjoy the journey along the way too.
These adventures are a fantastic way to meet like-minded people and share an incredible adventure whilst being accompanied and supported by friendly and experienced Adventurous Ewe Leaders and Crew.
Level of difficulty
The Top to Tail Wales Cycle is graded as 'Tough' and preparation is key to help you get the most enjoyment and reward from this trip. A good level of fitness and endurance is required in order to complete long consecutive days in the saddle.
A cycle training programme will be provided and it is strongly recommended that your training includes some good hill climbs and get your butt used to being in the saddle. It's an incredible journey and we want to be sure you're ready to enjoy it.
Training
A bespoke cycle training programme will be provided when join the team for this adventure to help you with your preparations.
We also have exclusive offers with our Training Partners and Communities – Her Spirit and the Bath Kettlebell Society. For more info, please visit our Training and Preparation page.
The more you are prepared, the more you will enjoy the challenge.
Our motto is: Train hard, smile harder and enjoy the journey!
Kit
A full kit list will be provided when you join this adventure together with an exclusive Adventurous Ewe discount code for independent outdoor retailers Joe Brown, The Climbers Shop and ashmei athletic apparel where sustainability meets performance.
We strongly recommend a road bike or touring bike in the first instance for this journey or a hybrid bike. Only use a mountain bike, if you are used to long distances on a MTB. We would recommend you fit road tyres and perhaps bar ends to give a more comfortable cycling position.
A hire bike and helmet can be provided at an additional cost of £85 per person. Rest assured any equipment that we supply will be hygienically cleaned and sanitised and was not used 72 hours before you use it and then will not be used for the next 72 hours.
Exclusive kit discount codes
To help you get the very best from your two wheeled adventure we will provide you with an exclusive Adventurous Ewe discount code to use in independent UK outdoor retailers Joe Brown / The Climbers Shop and ashmei athletic apparel, both online and in store. They offer a large choice of kit that the staff themselves use and they pride themselves on sharing their experience and knowledge of equipment so you can choose the right gear to suit you and the event your cycling trip.
Weather
The weather in Wales can change rapidly so it is essential that you are prepared for all conditions including rain, wind and heat. In the week leading up to your trip we recommend checking the Mountain Weather Information Service for Snowdonia and the Brecon Beacons. You will also receive weather updates via our mobile travel app.
Please note, the Leader/s reserve the right to change the itinerary at any time should the conditions require it as your safety and well-being is our top priority at all times. In these circumstances we will make the best alternative arrangements possible that maintain the integrity of the original itinerary.
Accommodation
Three nights hostel accommodation are included as part of this trip. The first night being in a hostel in Conwy followed by two nights in local hotels or B&B's. This is based on a twin or multi room share basis.
If you would prefer a single room please let us know asap and we will make the arrangements for you dependent on availability. There will be an additional cost for this room dependent on the hotel or B&B, therefore please get in touch with us for further info at info@adventurousewe.co.uk.
Getting there
You will need to make your own way to the start of the challenge in Conwy, North Wales. There is free car-parking available at the hostel or direct trains from London Euston, Crewe and Chester to Llandudno Junction. A transfer can be provided from the train station to your accommodation if prebooked with us one month in advance of the trip.
The cycling challenge will finish in Cardiff, where you are welcome to make your direct return journey home from. Alternately, there is a shuttle service available back to Conwy for yourself and your bike at a cost of £85 per person.
Further info will be provided when you sign up for this trip.
Food & drinks
Three breakfasts and three lunches are included in your trip. If you have any dietary requirements or food allergies, please let us know. Dinner is not included to allow you the flexibility to order what you wish following long days in the saddle.
Please bring a minimum of two water bottles (and cages on your bike) to refill your water bottles at the checkpoints to avoid the need of purchasing plastic bottles. We recommend bringing your own electrolytes as well. Alternately, if you are happy to cycle with a daypack, you could also bring a camelbak/water bladder to refill.
Payment info
Deposit: £125 per person is required on booking.
Remaining balance: £490 per person is due for payment no later than 4 weeks prior to the trip start date.
Payment info
Monthly payment plan
A monthly payment plan can be arranged for this trip. Please contact us for more information or to set up your plan. Simply email info@adventurousewe.co.uk or call 01492 588 069.
Free date changes
You can change your departure to a later date. We've added extra 2021 and 2022 dates to choose from, or you can request a new date that works for you or organise your own private bubble trip.
Flexible deposit
You can transfer your deposit to another available trip or hold your deposit on file indefinitely.
Convert it to credit
Save it for later. This, along with all payments, is 100% financially protected.
Get a refund
Being a small family business, we pride ourselves on personalised customer service and offer full
Cancelled trips
If you book on a trip that we are forced to cancel due to the pandemic, you will have the option to join another trip at a later departure with no admin costs or receive a full refund or credit note (excluding flights or insurance payments as these have their own booking conditions directly with the supplier).and prompt refunds.
If you choose to cancel your trip within 30 days of departure despite no official advice against travel
We respect your decision if you no longer wish to travel regardless of the destination or official advice. If you choose to cancel your trip, we will happily make those arrangements for you though please note, if there is no F&CO advice against travel, our standard cancellation terms will apply.
Fundraising
You are welcome to fundraise for a charity of your
Book and travel with confidence
As well as carefully crafting amazing and meaningful adventures across the planet, we've made booking them as flexible, safe and as simple as possible. With the ongoing impact of COVID-19, we've made a number of updates to our safety guidelines, flexible booking conditions and trip departures. For more info, please our Book and Travel with Confidence page.
Stay connected
All your trip info will be sent to you through our free mobile travel mobile app. You will receive an email from Adventurous Ewe with your personalised log in code for this app.
For the latest and greatest from the land of adventures, simply follow us at:
Facebook: @adventurousewe
Instagram: @adventurousewe
Twitter: @adventurousewe
Youtube: Adventurous Ewe
LinkedIn: /adventurous-ewe-ltd
You're most welcome to use the hashtags
#ewecandoit #thisflockrock #adventurousewe
Emergencies
Your Adventurous Ewe Leader/s and Crew will have a mobile phones and radios communications in case of emergencies. The team are trained to deal with these situations. Please ensure you listen to your Leader during these times and refrain from putting any posts on social media. Should you find yourself unable to continue with the trek, your Leader and crew will make the necessary arrangements. Depending on the situation, you will be met by the support vehicle (depending on access) and you will be transferred back to your accommodation or nearby medical facility as required. Your Emergency Contact at Adventurous Ewe HQ is Jim Young on 07747 346 588.
Our charity partners
Snowdonia Society
Locally, we help support the vital work of the Snowdonia Society who since 1967 continues to work tirelessly to ensure that Snowdonia is well-protected, well-managed and enjoyed by all.
Cool Earth
We are very excited to have teamed up with leading climate change charity Cool Earth, who share our mission to protect the planet's precious environment in a sustainable manner. The future of rainforest protection is where everyone makes a difference to climate change! We invest a % of our revenue into supporting critical conservation projects around the world through Cool Earth. You are most welcome to help make a difference too by sparing a few pennies. Please give what you can and help save the world's rainforests today by clicking here. Just £2.50 will save 10 trees and lock up 10 tonnes of CO2. Together, we can all make a difference in helping preserve this precious and wonderful planet. Thank-ewe
Departure & Return
Duration
Availability
Deposit
Total Cost*

(*Total cost includes the deposit)

May 01, 2024
May 04, 2024
4 Days
Available
£145.00
£635.00
Book Now
Jun 26, 2024
Jun 29, 2024
4 Days
Available
£145.00
£635.00
Book Now
Jul 24, 2024
Jul 27, 2024
4 Days
Available
£145.00
£635.00
Book Now
Aug 28, 2024
Aug 31, 2024
4 Days
Available
£145.00
£635.00
Book Now
What's Included?
Pre-trip:
Personalised event support in the lead up to your trip from Adventurous Ewe
GPX file of the route
Cycle training programme
Discount on personal kit from Joe Brown, The Climber's Shop and ashmei athletic apparel both in shop and online
Trip info supplied via mobile travel app, Vamoos, containing all the info you need to know before your challenge
Digital trip briefing sent before your arrival in Snowdonia
Public liability insurance
Risk assessment and emergency management planning.
During your trip:
Cycle leaders, support crew and bike mechanic
Support vehicle and luggage transfers
Full back-up support including first-aid qualified staff and first-aid supplies
Entrance permission to national parks
Snacks and water station checkpoints
3 nights accommodation (twin share basis)
Meals per your itinerary (3 x breakfast & 3 x lunch)
All challenge management before, during and post trip
What's Not Included?
Can be added at an additional cost
Hire bike and helmet including delivery, hybrid bike hire and collection at a cost of £85 per person
Single room supplement at a cost of £45 per night per person (depending on availability)
On completion of your Top to Tail Wales ride, there is a return shuttle service to Conwy for a cost of £85.00 per person including your bike.
Not included
Bike insurance (mandatory)
Clothing and equipment listed on your Kit List
Getting to the start and from the finish of the trip
Evening meals to allow you the flexibility to order what you wish following a long day in the saddle
Accommodation on the last evening to allow you the flexibility to stay in Cardiff or return home
Any costs incurred with leaving the trip early, ie. accommodation, travel, etc.
Personal spending money.
Sustainable and Responsible Travel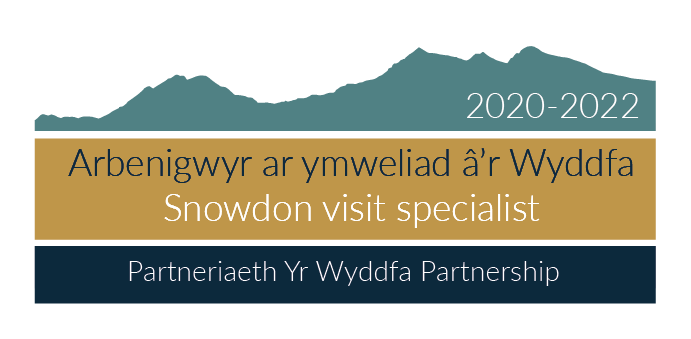 As part of the Snowdonia National Park Authority Partneriaeth Yr Wyddfa Partnership, we are an accredited Snowdon Visit Specialist. We are also a corporate partner of the Snowdonia Society and help support their vital work who since 1967 continue to work tirelessly to ensure that Snowdonia is well-protected, well-managed and enjoyed by all.
Some of the sustainable features embedded in our Top to Tail Wales Cycling trip are:
We only operate with small groups which have less impact on local communities and the environment and give you a more authentic experience
Using local crew who are qualified cycle leaders and extremely experienced, passionate and knowledgeable
We do not use any single use plastic and refill water bottles and flasks to avoid the need to purchase bottled water
We stay in locally owned accommodation wherever possible
Our meals are taken in local cafes and restaurants to support the local community
Encourage our suppliers to adopt more sustainable practices and also choose suppliers who already have greener practices in place
We encourage you to travel to and from Wales via train as opposed to internal flights in order to reduce carbon emissions
Where possible, our Leaders collect any rubbish enroute
We recycle and reuse wherever possible
We always operate by our 'Leave no travel ethos' – Take nothing but photos, leave nothing but boot-prints, keep nothing but memories
By taking part in this trip you are helping us support the climate change charity, Cool Earth, and local environmental charity, the Snowdonia Society.
Duration
3 days & 3 nights
Difficulty