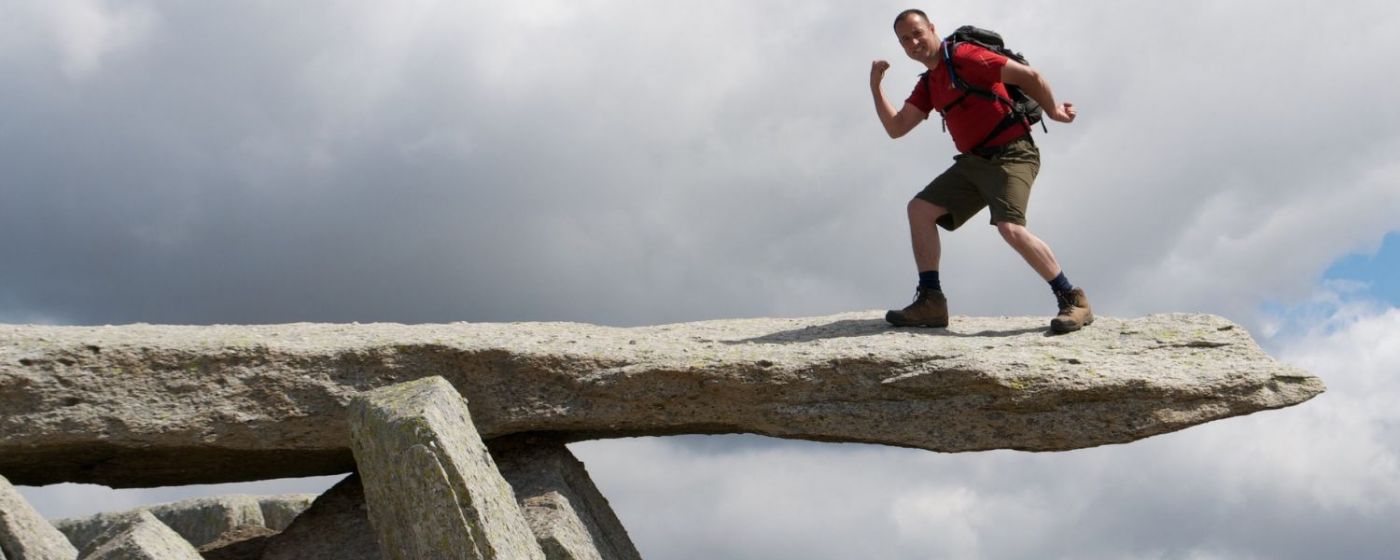 10 best Hikes in Snowdonia
Written by Adventurous Ewe's Snowdonia based Mountain Leader, Jamie Rooke
Firstly – and let's be honest – a list of this kind is always going to be subjective. What is good for one, might not be good for two, and vice versa. That being said, there are some routes considered by most to be the best in the area. Be warned though, to check off the complete list, you might need to brush up on your scrambling skills!
So without further introduction, here's our list of the 10 best hikes in Snowdonia !

10: Yr Wyddfa (Snowdon) via the PYG Track / Miners Path
A classic day out, full of drama and adventure and many people's introduction to the mountains of Snowdonia. Starts at Pen y Pass and winds it's way up to the summit, passing beneath Crib Goch and giving the best views of Llyn Llydaw and Llyn Glaslyn below. Descending via the Miners' Path makes for less strain on the knees and gives the opportunity for a dip on a hot summer's day. Don't go too far in though – the lakes, are deep and very cold!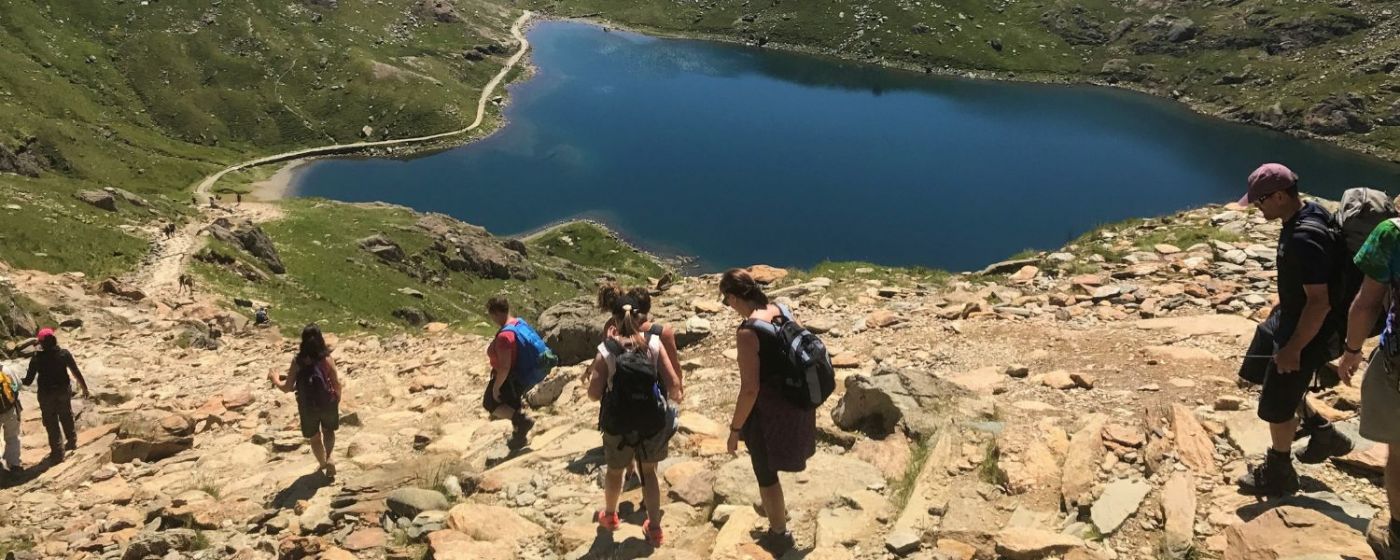 9: Moel Siabod
Another great hike for beginners, especially the younger ones. Moel Siabod offers a low stress mountain day if ascended from Plas y Brenin – a highly recommended spot to visit for views across Llynnau Mymbyr to the Snowdon Horseshoe. For something more adventurous, try the grade one scramble up Daear Ddu – a good choice for novice scramblers, with amazing situations and lots of options to avoid the hard stuff.
8: Y Cnicht
Often affectionately referred to as the 'Welsh Matterhorn' when viewed from the direction of Porthmadog, Cnicht packs a bigger punch than it's modest height (689m) may suggest. It also packs less of a punch than it's namesake, which is never referred to as the Alpine Cnicht. Often started from Croesor, Cnicht offers a reasonably quiet day out with a great ridge walk, some scrambling and epic views.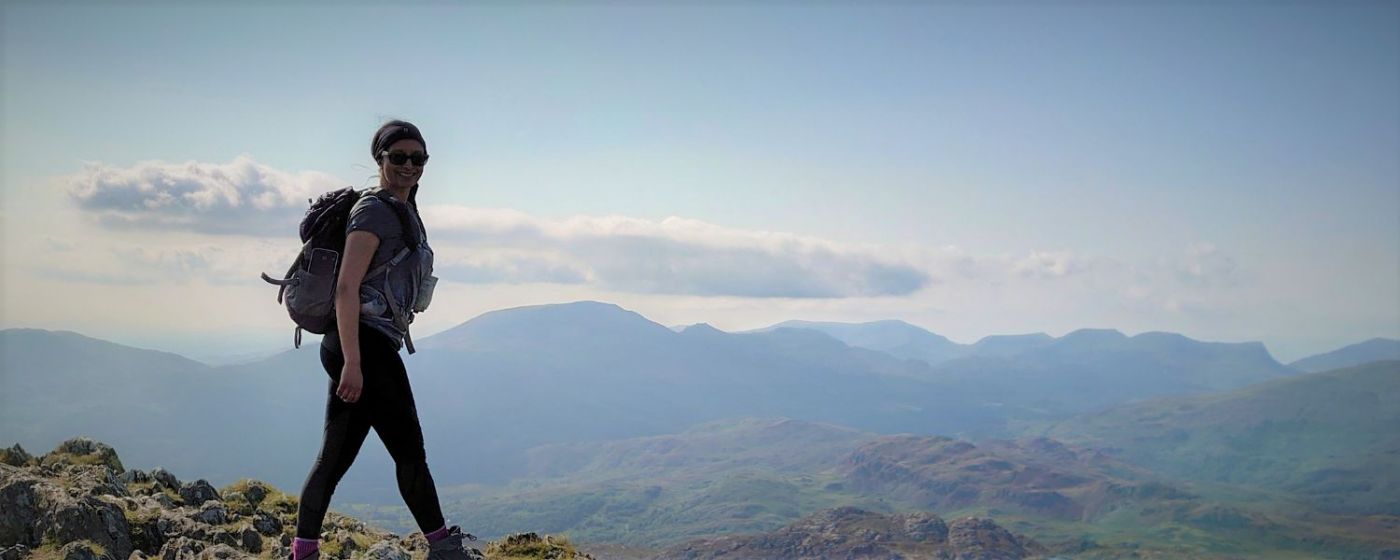 7: Glyderau
The Glyderau range of mountains sits on the southern side of the picturesque Ogwen Valley. Visiting the boulder strewn moonscape of Glyder Fach and Glyder Fawr for first time is a truly memorable experience. You'll want to make sure you have lots of memory available for the hundreds of pics you'll take along the way. Stopping off for the classic photo on the Cantilever Stone is a must do. The only question is which way will you do it?

6: Carneddau Traverse
A truly great Snowdonian mountain day and one with a reputation for punishing those with poor map reading skills. The Carneddau plateau, which sits on the northern side of the Ogwen Valley, can be a hostile environment in poor weather. Do you have the skills and bravery to take it on?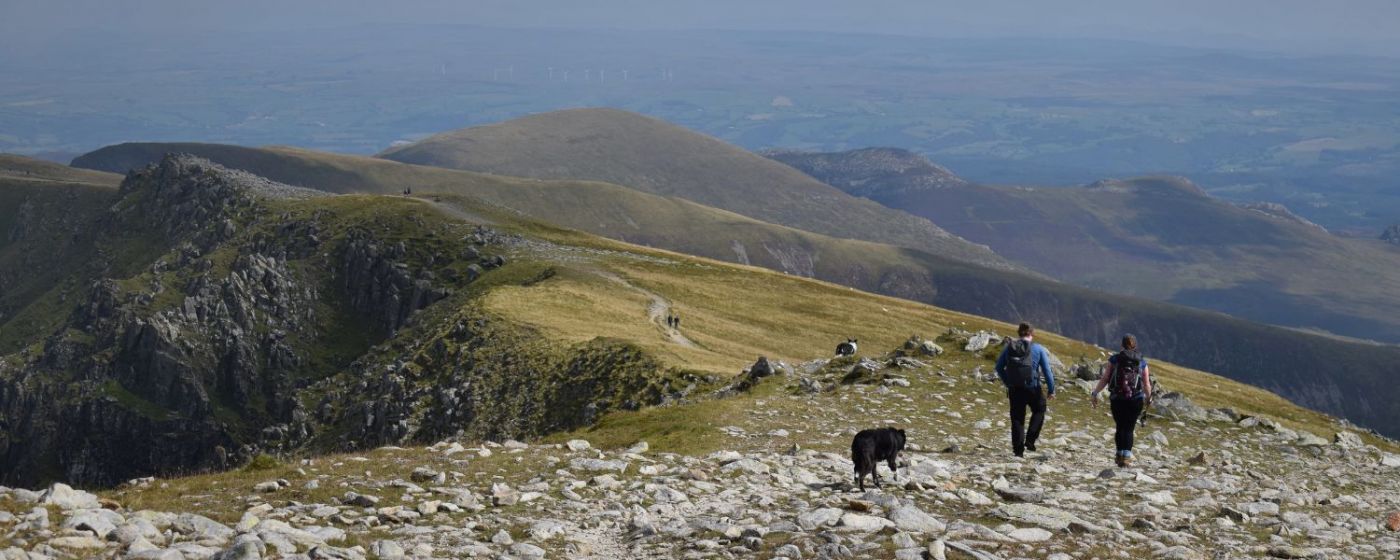 5: Bochlwyd Horseshoe
Things are getting really serious with this one. Three classic grade one scrambles linked up in one day. Hell yeah!. Not to be underestimated and not a good one for novices without experienced company. The North Ridge of Tryfan – often wrongly called the North Face – is a full on scramble with some serious situations. After Tryfan comes Bristly Ridge, itself being a gnarly ridge scramble. Last but not least, Y Gribin. Yet another grade one scramble, though less severe than the previous two. The only difference is this time, you're coming down it! Dizzying…
4: Cader Idris
Isolated from the main peaks of Northern Snowdonia, Cader Idris – also spelled Cadair, is a spectacular and dramatic peak with real character. There are several paths, each with their own unique flavour and a brilliant shelter on the summit. Legend has it that after spending a night on the summit of Pen y Gadair, you'll either return a madman or a poet. The mountain also straddles the famous Mach Loop – the flight path for military aircraft. Be quick with the camera if you hear them inbound!
3: Crib Nantlle
An undervalued Eryri ridge walk, Crib Nantlle (The Nantlle Ridge) is a total must do mountain day. Some might say it's the best. It's a little less punchy than Crib Goch but what it lacks in brutishness, it makes up for with class. The character and shape of the ridge is second to none. That being said, there are some seriously spicy sections where a fall would be disastrous. Starting from Rhyd Ddu, and ascending Y Garn, the full traverse ends at Mynydd Graig Goch but you will need two cars. Thankfully, there are options to shorten the route and make it a circular.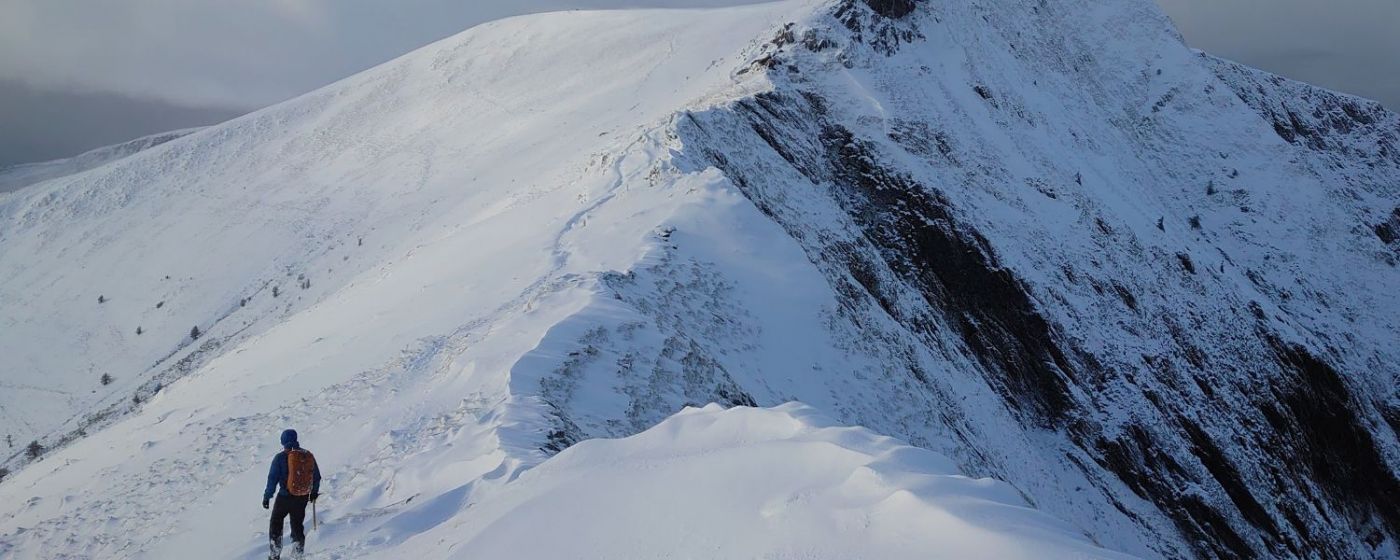 2: Rhinoygdd
Not for the faint hearted. The Rhinogydd area is rough and ready. There are few paths and what paths there are have a habit of disappearing under your feet! The rock is coarse, the heather thick and the peaks wild. Rhinog Fawr, Rhinog Fach and Y Llethr are the more popular and accessible peaks of the area – and maybe the more photogenic. You can access them from the east or the west of the range and there is a campsite in Cwm Bychan. The area has a long and rich human history, being the site of ancient monuments, drovers' routes and even gold mines. Keep your eyes open!

1: The Snowdon Horseshoe – Pedol Yr Wyddfa
Last but certainly not least of our 10 best hikes in Snowdonia, the classic of classics. It has everything you need, ridges, scrambling, big views and beautiful lakes and the highest mountain in Wales – Yr Wyddfa (Snowdon) at 1085m. The first peak on the route is arguably the best and one of the best days out in the whole park, the big one… Crib Goch at 923m. One of the most infamous ridges in the whole of Britain and also one of the steepest! After tackling this and Garnedd Ugain at 1065m, it's on to Snowdon and then Y Lliwedd at 898m, which is a fine mountain itself. This is a hard day out by any standards and a test for all but the fittest and most experienced. Save it for the summer, choose a sunny, windless day and enjoy every moment of it. Just don't look down! Plus let us know if you need a local Leader to get your around safely.
So that's it. The 10 best Hikes in Snowdonia. Well, some of them are definitely a bit more than just hikes, but all are amazing days out and all have something to offer for most people. With a bit of time and commitment they are all achievable for most people.
Which one is your favourite?
If you would like to have a go at some of these peaks, our Welsh 3000's/Welsh 15 Peaks 3-day trek and Welsh 3 Peaks trek tick off many with the bonus of experienced guides and new friends. We can also arrange guides to help and support you on any of the other routes listed. Feel free to get in touch with Jim at Adventurous Ewe – simply email jim@adventurousewe.co.uk. Jim's born and bred in the area, so he knows the popular routes, off the beaten track trails really well plus he's part of the Snowdonia National Park Authority Partneriaeth Yr Wyddfa Partnership and an accredited Snowdon Visit Specialist.