Iceland is GREEN!

With Iceland having moved to 'green' in the traffic light system on 17th May, now's your chance to line up an incredible adventure to this unique Nordic island.
Discover a land of natural greens – the vibrant green-ness of the rolling hills framing Skogafoss, the rugged fields of solid lava covered with thick green moss or the skies alive with the illuminous greens of the Northern Lights. But that's not all Iceland has to offer, it's colourful history and vibrant culture are also of much interest and inspiration.

Trek the Classic Laugavegur Trail in Summer:
Hike the vast volcanic landscape where mighty forces shape the earth: geysers gush, mudpots bubble, ice-covered volcanoes rumble and glaciers cut great pathways through the mountains. This is your chance to immerse yourself in 68km journey by foot along the Laugavegur trail from Landmannalaugar to Thorsmörk over 4 days. Dates available in Summer 2021 & 2022.

Iceland Winter Hiking Expedition:
Explore the dramatic landscapes of Iceland on snowshoes during its most vivid season. In the winter months, the landscape is transformed into a majestic world of lava fields & volcanoes blanketed in snow, waterfalls flowing amid shimmering ice, and night skies painted with the immense colours of the Northern Lights. Dates available in Winter 2022 & beyond and exclusive to Adventurous Ewe.
Free @Water-to-go bottle:
On departure for either of these trips, you'll receive a free Water-To-Go Bottle to help eliminate our plastic footprint in Iceland.

Entry requirements:
Naturally there are still some entry restrictions, namely that you'll need to have both your vaccinations against Covid or a certificate of previous Covid infection, and you'll need to have a test on arrival into Iceland (though this is being reviewed on 1st June 2021). We'll keep you fully up to date with developments.

Book with confidence, travel with excitement:
We understand that there may still be a little uncertainty with booking in the current climate, so we've pulled together our Book with Confidence and Travel with Excitement T&C's so your booking is as flexible, safe and as simple as possible.
With regards to travel insurance cover, we have partnered with Campbell & Irvine Direct to provide you with a travel insurance. If you would like to obtain cover for your trip please feel free to contact specialist Insurance Brokers, Campbell Irvine Direct for a quote.

Inspired by Iceland Specialist:
We're also a 'Certified Inspired by Iceland Specialist' and fully equipped to help you plan your ultimate adventure to this green-lit adventurers paradise, in a safe, responsible and fascinating manner. Personally, having completed these modules, I'm super keen to return to this diverse island to discover more. For a small isle, it packs in a lot for the nature lover, the adventure seeker and the intrepid traveller.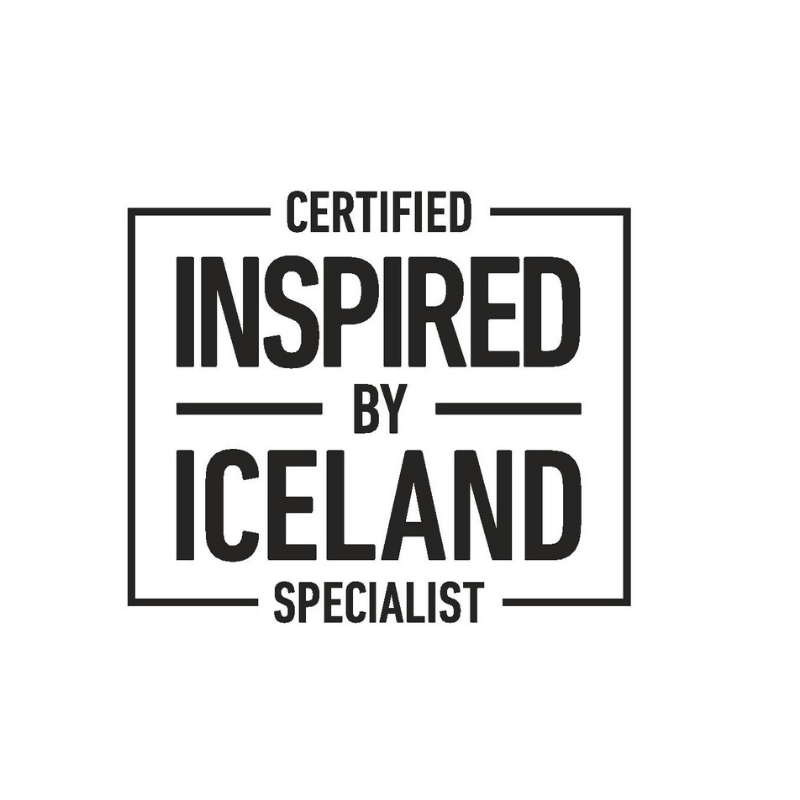 So get discovering the glistening greens of Iceland and join us for an incredible adventure soon. Feel free to get in touch at jim@adventurousewe.co.uk or call 01492 588 069.
Many thanks for stopping by and hope to share an Icelandic adventure with you soon.
Let's go green.